Short answer = No 😃
Workiro is great to communicate and collaborate effectively and securely with people outside of your team, whether they're clients, suppliers, partners or friends.
Non-team connections (e.g. Clients) will not have to sign up and create their own Workiro account to fully interact with what you've sent them.
They will receive a private secure link (or 'magic link') in an email notification with your branding and preview of your message.
The link will take them to Workiro again with your branding, and direct them to the specific single Workiro thread.
The link is initially valid for 72 hours, after which they'd need to request a new one. They can comment, add attachments, pause, suggest complete and view participants as expected.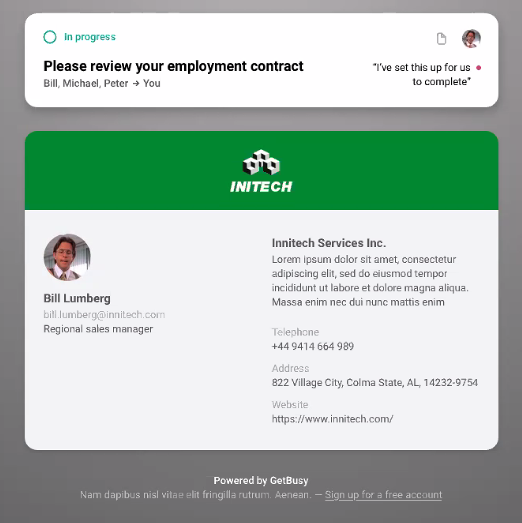 One quick click and they're in! Getting things done for you or having visibility of all the hard work you're doing for them!
Even better, their interaction is based on your brand, not ours - so they'll know exactly who it's from when they see your personal and organization profile along with your brand color and logo.
If your connections end up wanting to:
Collaborate more by adding more participants
Create their own new tasks and threads with you in Workiro
View all their Workiro threads with you together easily in one place or a list rather than via separate email links
...they can simply sign up for their own Workiro account in which to do so.
They can then use it for themselves too! 😎
Read more below about:
Or create a task or a note conversation with someone!