The short answer is no 😃
Workiro enables you to communicate and collaborate effectively and securely with anyone outside of your team such as your clients, suppliers or partners.
These external connections do not have to sign up and create their own Workiro account to fully interact with threads you've shared with them.
They will receive a private secure link (or 'magic link') in an email notification with your branding and a preview of your thread.
The link will direct them to the thread in Workiro, again displaying your branding. So, whether signing a document or collaborating on a task your connection can easily comment or add attachments, interacting with the thread in the same manner as you.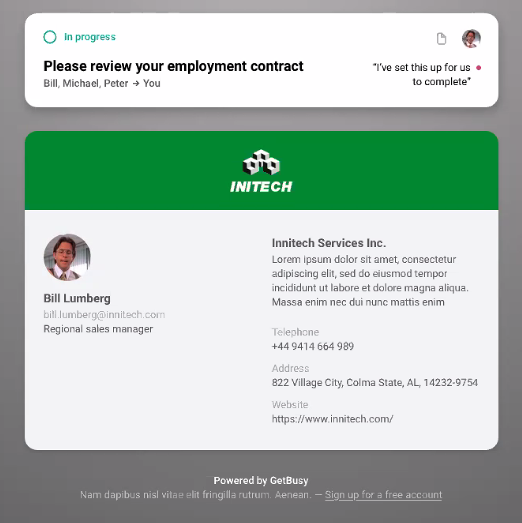 Secure links
For security purposes the link to your thread remains valid on the device upon which it is first opened, for 48 hours. After this a new link can be easily requested.

If your connections end up wanting to:
Collaborate more by adding more participants
Create their own new tasks and threads with you in Workiro
View all their Workiro threads with you together easily in one place or a list rather than via separate email links
...they can simply sign up for their own Workiro account in which to do so.
They can then use it for themselves too! 😎
Read more below about:
Or create a task or a note conversation with someone!