Do you work with other organizations or companies?
In the Connections area, not only can you choose to see your threads and documents related to People, but you can now also group together and see threads and files related to a specific Organization or company.
Your Connections list is made up of Individual People records and Organization records - like folders.
These records are to help you organise and find work more easily, and improves internal transparency and communication within the team so it's clear who is working with whom at any time and about what, in case it affects others or allows you to provide a better service to others.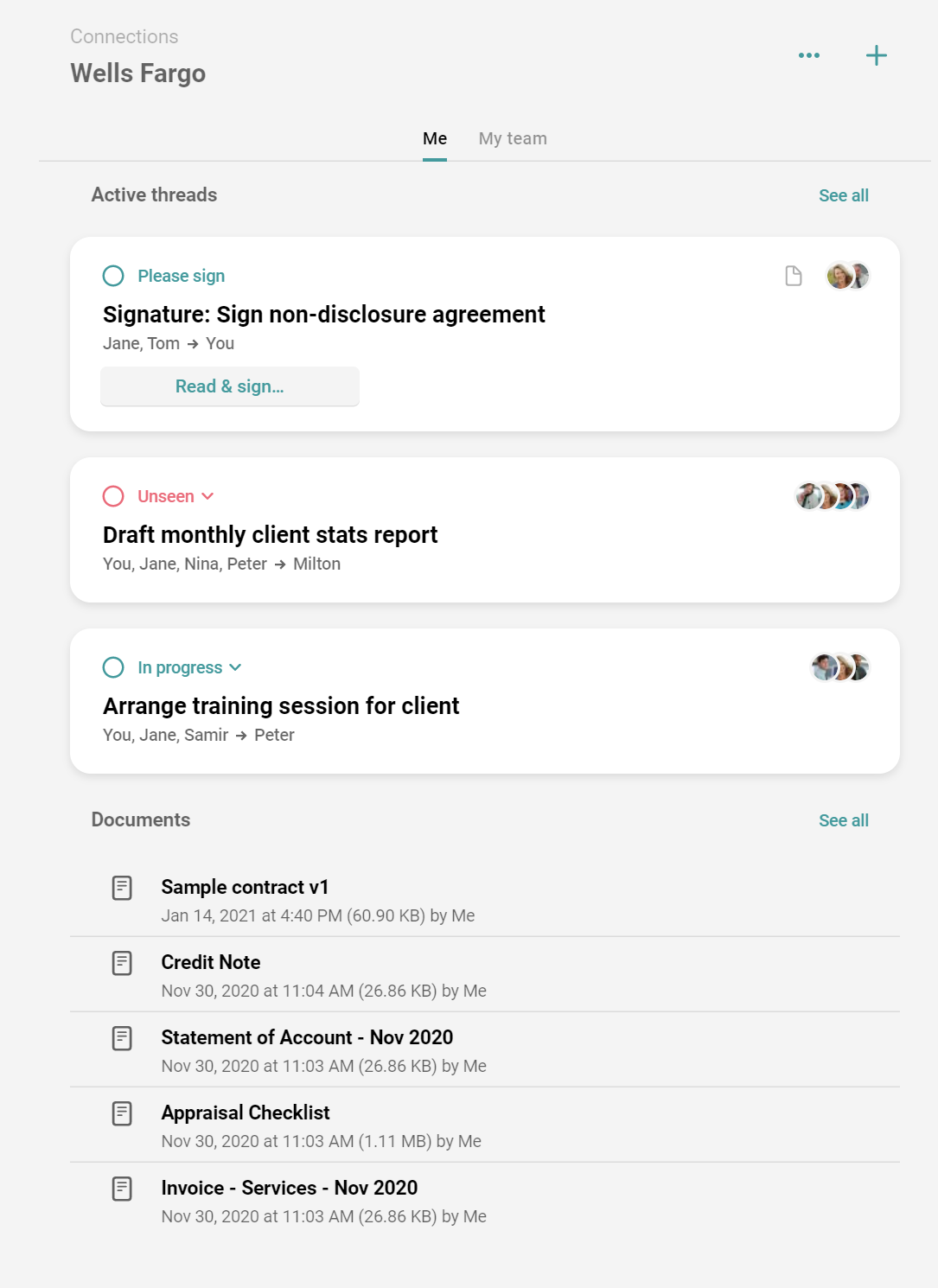 Create an Organization record
To add a new organization record to your Connections list, go to the Connections area > click the add connection icon

and select 'Organization'.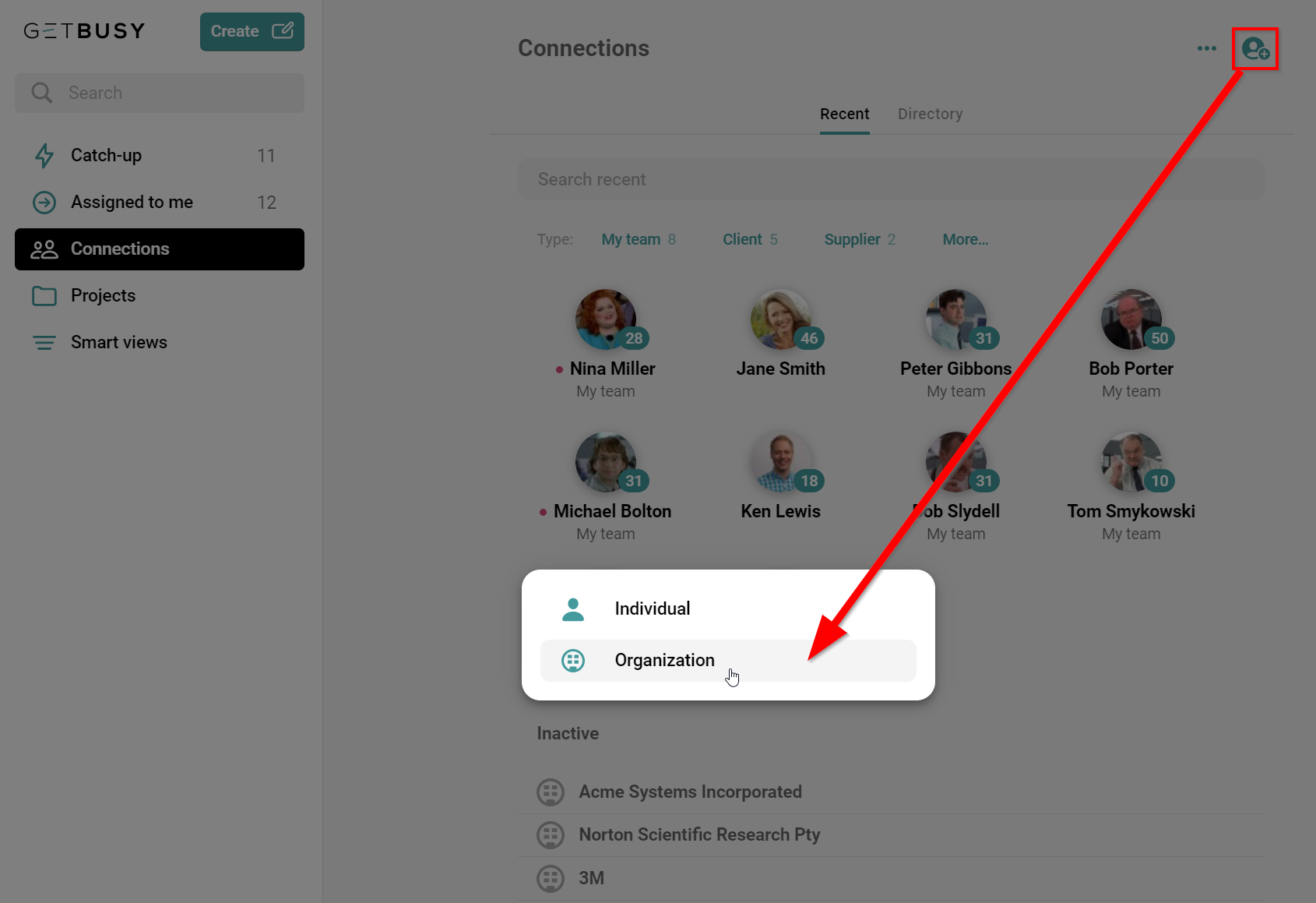 Add the name and any other details about the Organization, such as any notes and tag them based on what relationship you may have with them, then click 'Add' to save and create the record. Read more about relationship types here.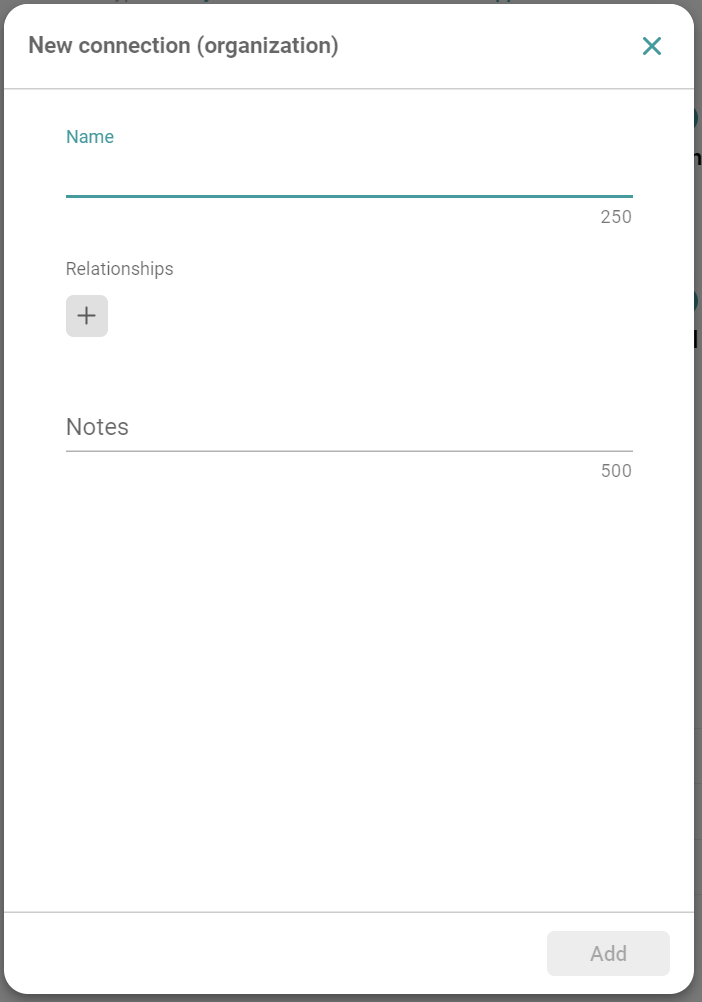 Once created, Organizations are distinguished in your Connections list from individual people by this icon below (whereas people will display an avatar or initials).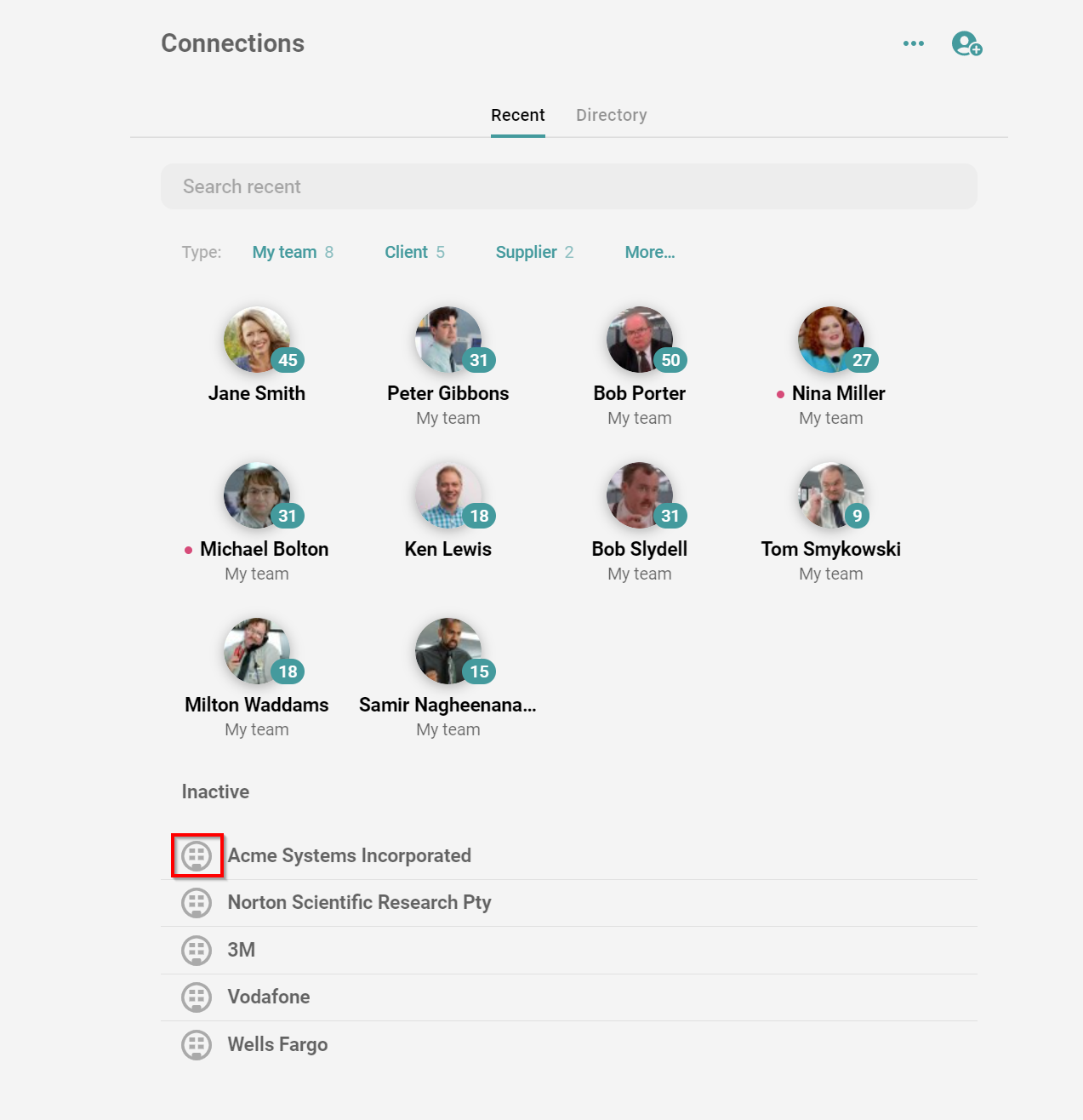 Once Organization records have been created, you can:
1. Create threads or projects directly from the record - this will automatically relate them to the Organization.
2. See any related threads and documents that you or the team have categorised under this Organization.
3. Upload/drag and drop to store documents and files against an Organization for ease of personal or internal reference. Refer to this guide for more information.
4. Easily view any attachments from threads related to the Organization.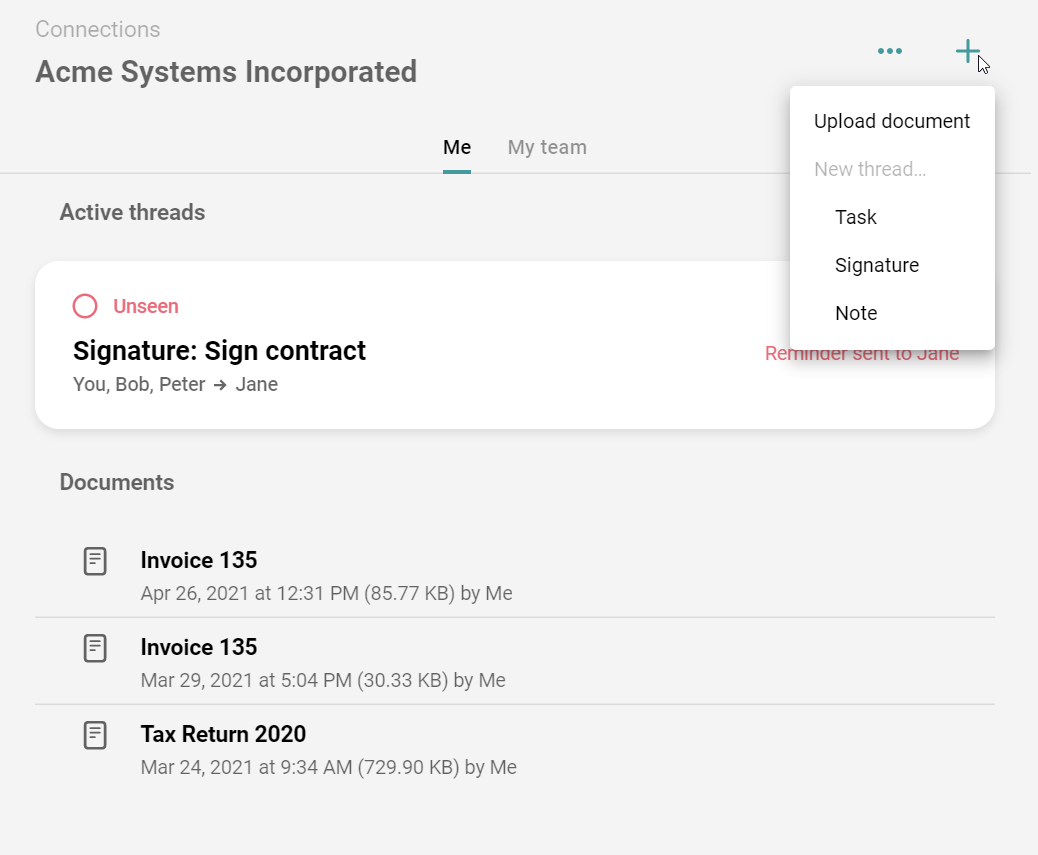 Existing threads and discussions can be edited to be related to an Organization record at any point. Simply add the specific Organization as a Connection tag under 'Relates to' when adding or editing a thread.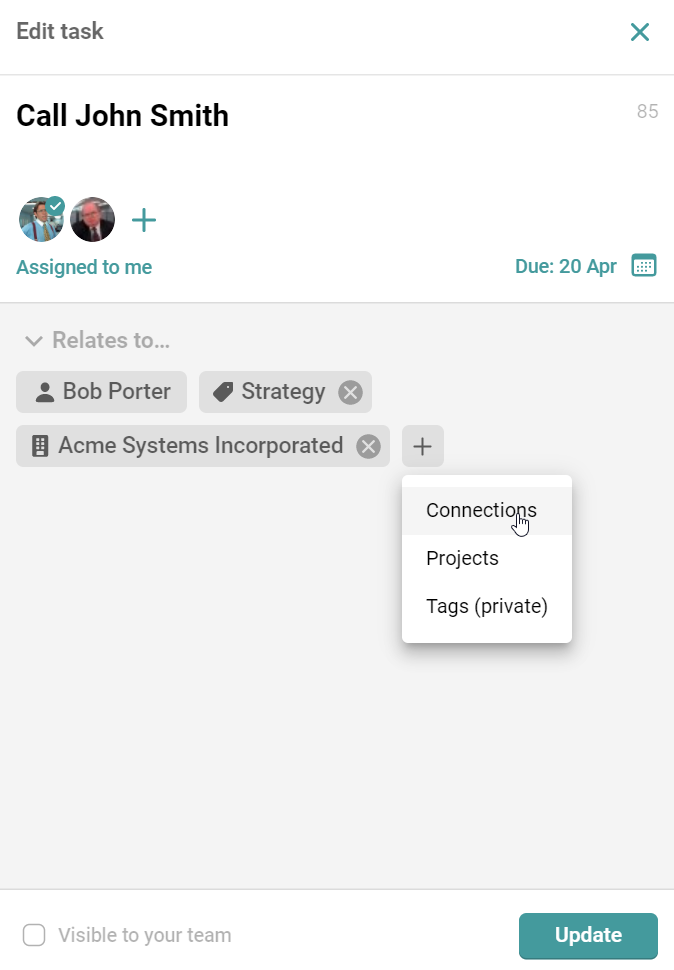 Coming soon
There will be more coming soon to Organization records, including linking Individual People to Organizations. Please feel free to vote towards this feature or any other ideas you'd like to see next in GetBusy, via the Product Roadmap that can be found in your GetBusy Settings.
Find out more about: