GetBusy helps you to make sure things don't get missed or forgotten, no matter how big or small, whether by you or other people you need things from. You can use it on your own, but its real power gets unlocked when you use it with others. 👥
There are two different types of connections you can have:
ii) Non-team members (regular)

Using GetBusy with someone is easy; it's just a few simple steps.
1) To add a connection, go to the side navigation and click on 'Connections'. In the Connections area, click on the

icon in the top right corner of the screen.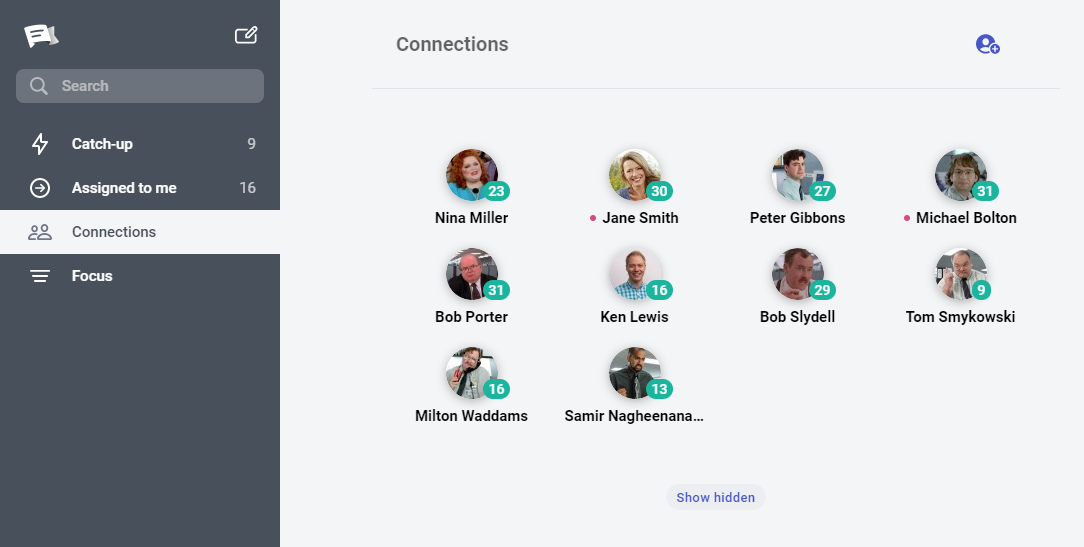 Add someone you want to interact with as a connection by using their email address.
If you are using the desktop or web app, you can easily import contacts from your email application by uploading a CSV file.
If you are using the native mobile app, you can add them from the contacts list on your device.

If you're a Team Owner, you'll be able to choose whether to invite them as a team member or as a non-team member/guest (regular). Team members can share connections, more visibility and collaborate with projects. Non-team/regular members will only be able to see threads they receive from you.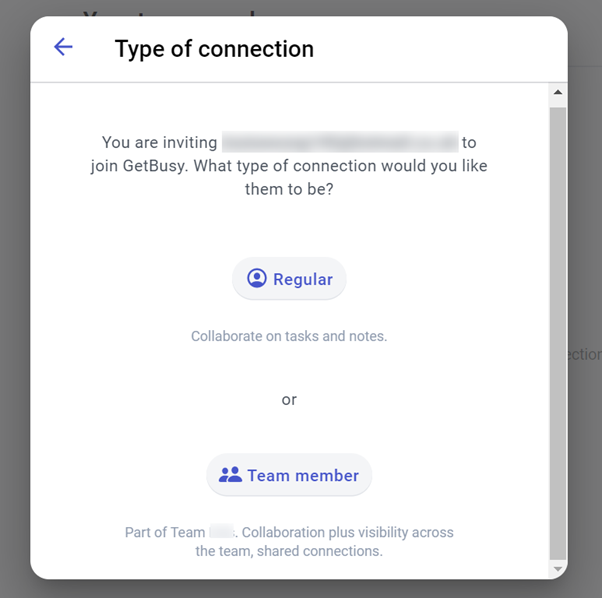 If you are not a Team Owner, you can invite non-team members/guests (regular) or connect with existing team members. You cannot add someone new to be a team member - you will need to ask your Team Owner to invite them.
2) Create a to-do, signature request or note conversation with your new connection.
3) They will then receive an email invitation and email reminders about the thing you sent them.
4) They click on a secure private link to access it. Non-team connections will NOT have to sign up and create their own GetBusy account in order to fully interact directly with what you've sent them - UNLESS they wish to create new threads too or add more participants.
Your connections will be automatically listed in your connections list in order of the number of active threads you have together, with the most currently active at the top.
Once you've added connections, you start getting things done together, in a better way, with less effort. 👍
Want to give it a go, but don't know where to start?
Here are some helpful tips:
Add someone you work with or do things with regularly - a teammate, favourite customer or contractor, or even a friend or partner.
Send them a to-do with the title 'Give me an opinion on this new app'.
Use GetBusy together instead of email, chat or social media and see how you get on.
Have fun trying it out! 😁
Read more: