Files, documents, images and zip folders can be uploaded and stored in Workiro, either:
1. Attached to any new or existing thread - read how here
2. Related to any of the connections that you work with.
Storing files on connection records allows you to more easily refer to any files and documents related to people or companies you work with, without requiring a task or thread to begin with.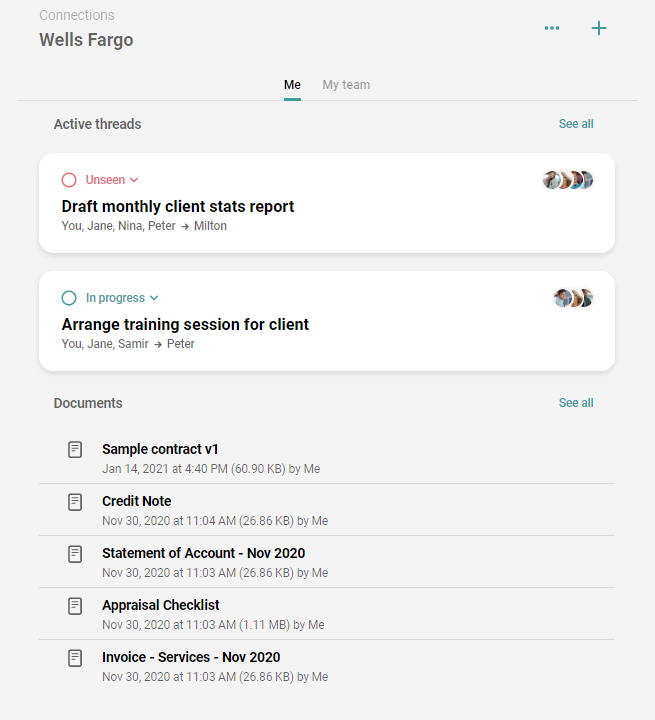 To add to an individual contact or an organisation record, find them in the Connections view and add directly using the + button or simply drag and drop a file onto the record: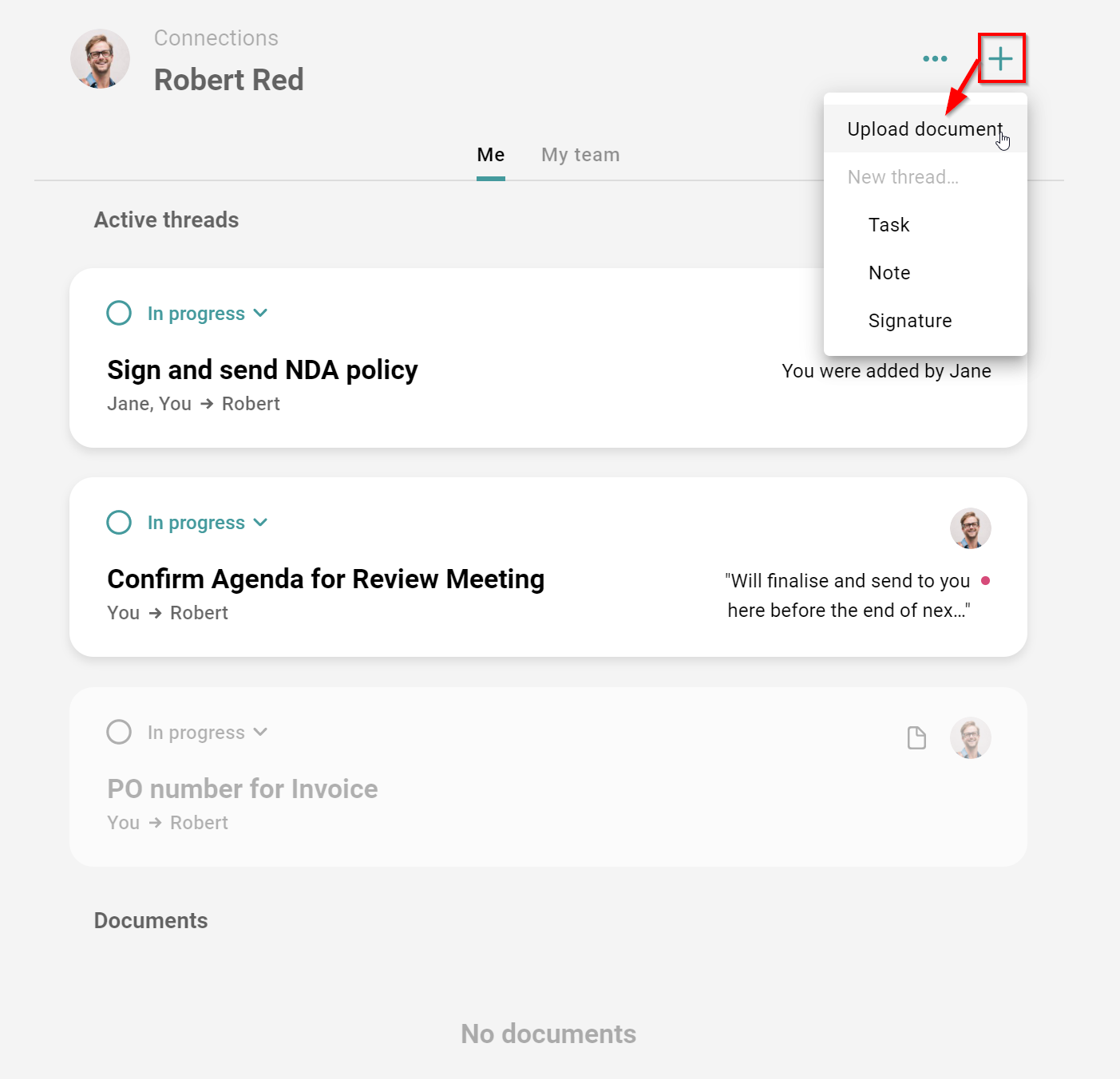 After you have uploaded documents, you can create tasks and conversations directly from them as and when needed.
This way, your file/document will be automatically attached to your task when creating it.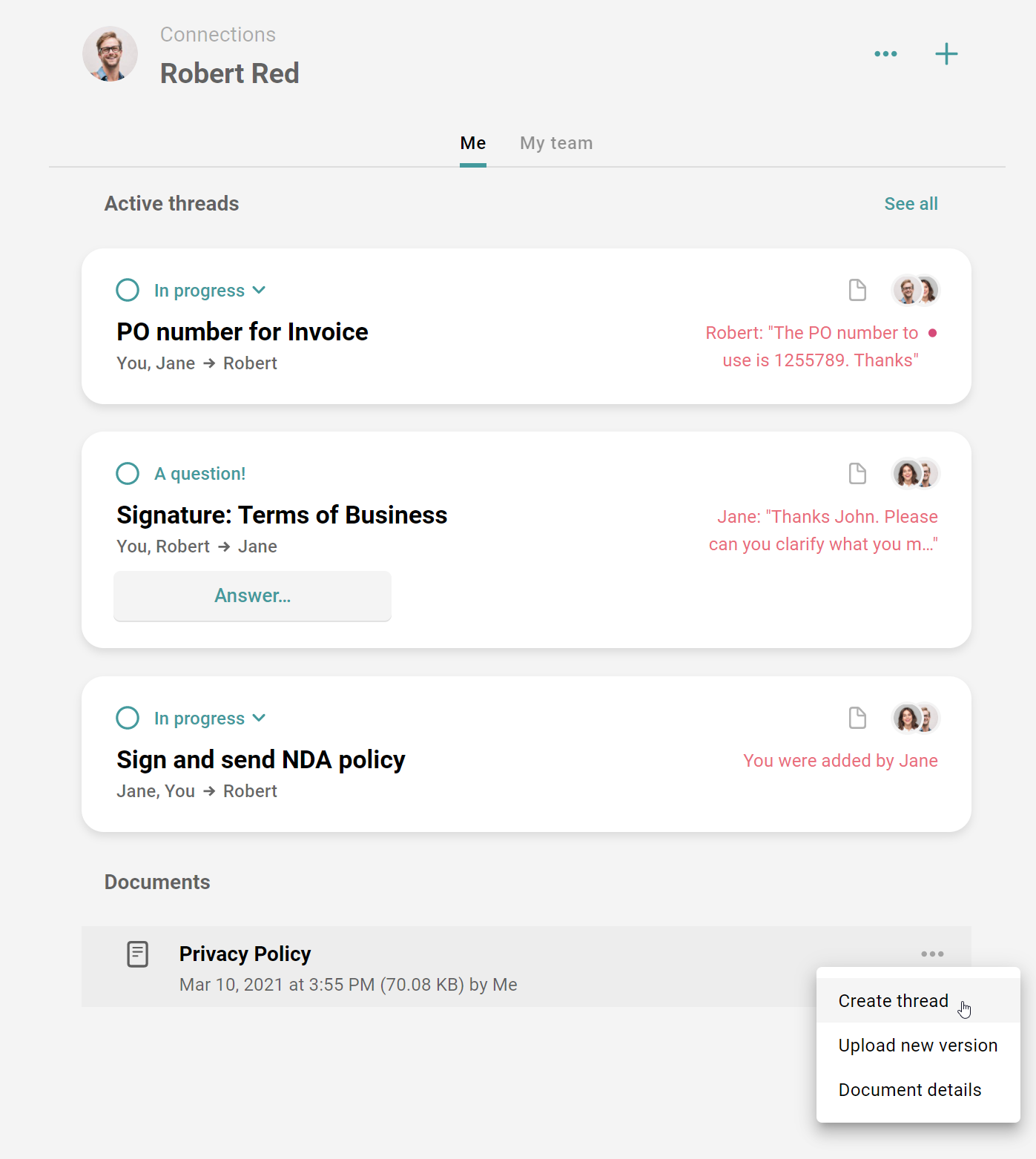 Uploaded documents on a Person or Organisation record can either be kept private and visible only to the file uploader, or can be easily shared internally for reference with your team by marking as 'Visible to team' when uploading, saving you from manually having to attach the file to your new task. Your team members will then be able to refer to these files and documents when directly viewing the individual or organisation record in the Connections view.
However to send and share them externally, you'll need to create a new thread (task, signature request or note discussion) from the document.
Read more about: