Templates can really help you save time when you do the same things repeatedly. If you're not familiar with templates yet, you can find out more in the article Create a template for tasks and notes.
Once you've created templates, you can create schedules for them in order to create notes and tasks automatically.
For example, you have created a template like the one below for something you need to do by the end of every month - create a share a report with your team.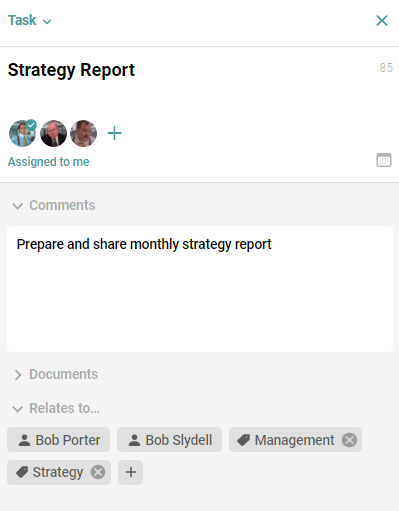 You can have GetBusy automatically create tasks for you based on the template by using a schedule.
In your templates list, (Settings -> Templates), hover over the template you'd like to schedule, select the more option, followed by Schedule.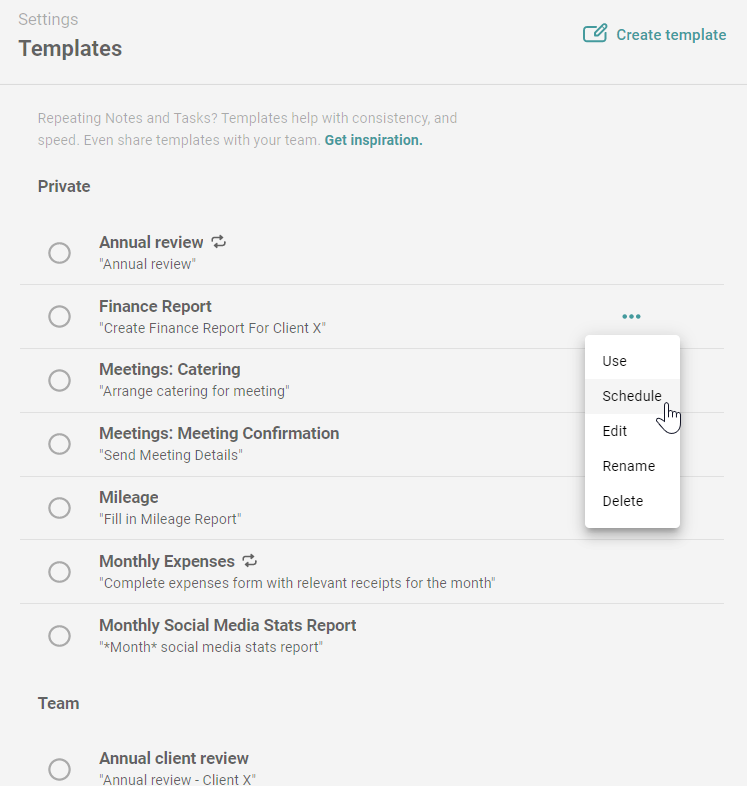 Choose between a daily, weekly, monthly or yearly schedule and configure the associated options before clicking Set to start the schedule. The schedule will then be live immediately.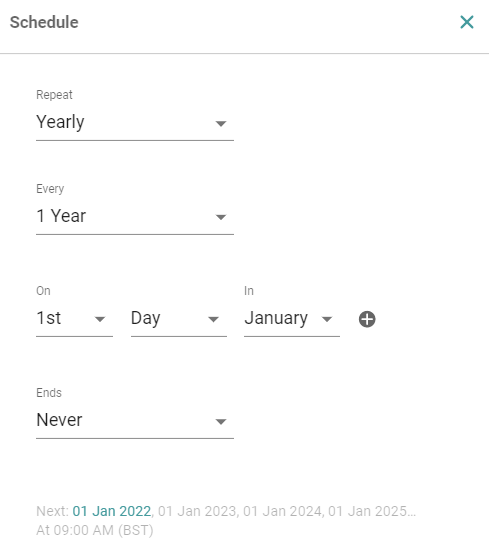 To disable the automatic schedule at any time, simply edit the schedule and turn the Repeat option to 'Off'.
Threads created automatically from template schedules are created at 9:00am (your time) and will appear in Catch-up and Assigned to Me (if you are responsible).
💪 Power User tip 💪
If you're looking to create a schedule for every working day (Monday - Friday), use a weekly schedule and select all the appropriate days.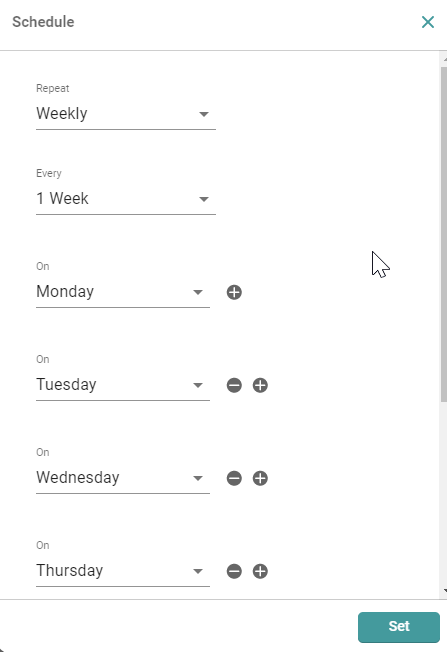 ✨ Two other ways to handle repetitive or recurring tasks in GetBusy:
Don't know when exactly you'll need to do the task again (i.e. you don't know when to set the schedule)? You can still use your task template to create the task at the right time.

Rather than mark a new task as complete every time, simply pause the task until the next time you need to do the same time, and you'll be automatically reminded at the time. This way you can carry across previous comments/conversation to next time to make it easier to refer to.
Watch the quick video below on 3 ways to handle repetitive or recurring tasks: