Once your task has been completed, don't forget to mark the task as completed ✅ so you can celebrate 🎉 and then focus on the next task ⏭, or even thank someone 🙏.
To do this, simply open the specific task and hit the 'Mark complete' button.
Alternatively you can click on the 3 dots ellipsis menu to find 'Mark complete' there too.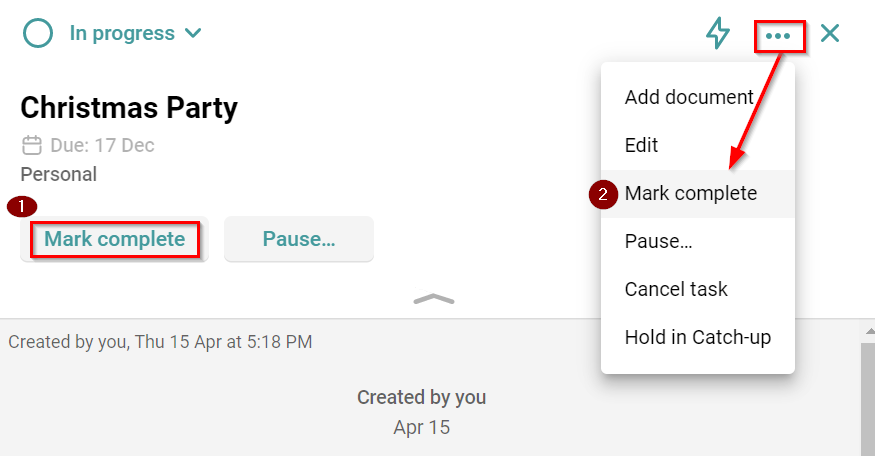 You can only 'complete' tasks that you originally created.
For tasks that you are participating in but were originally created by someone else, this action will instead 'suggest' to the task creator that the task is complete, prompting them to officially mark it as complete.
Completed tasks can still be commented on e.g. if you want to thank someone, and if necessary, can be reopened by setting back to 'uncomplete'.

View your completed tasks at the bottom of your 'Assigned to me' area under 'recently completed' or when viewing a connection, completed tasks will be under 'Archived'.
⚡ Quick Complete ⚡
To save time, you can also mark tasks as completed just with one click in the 'Assigned to me' area, by hovering over the specific task you've done and clicking the green circle > select 'Mark complete'. Done ✅!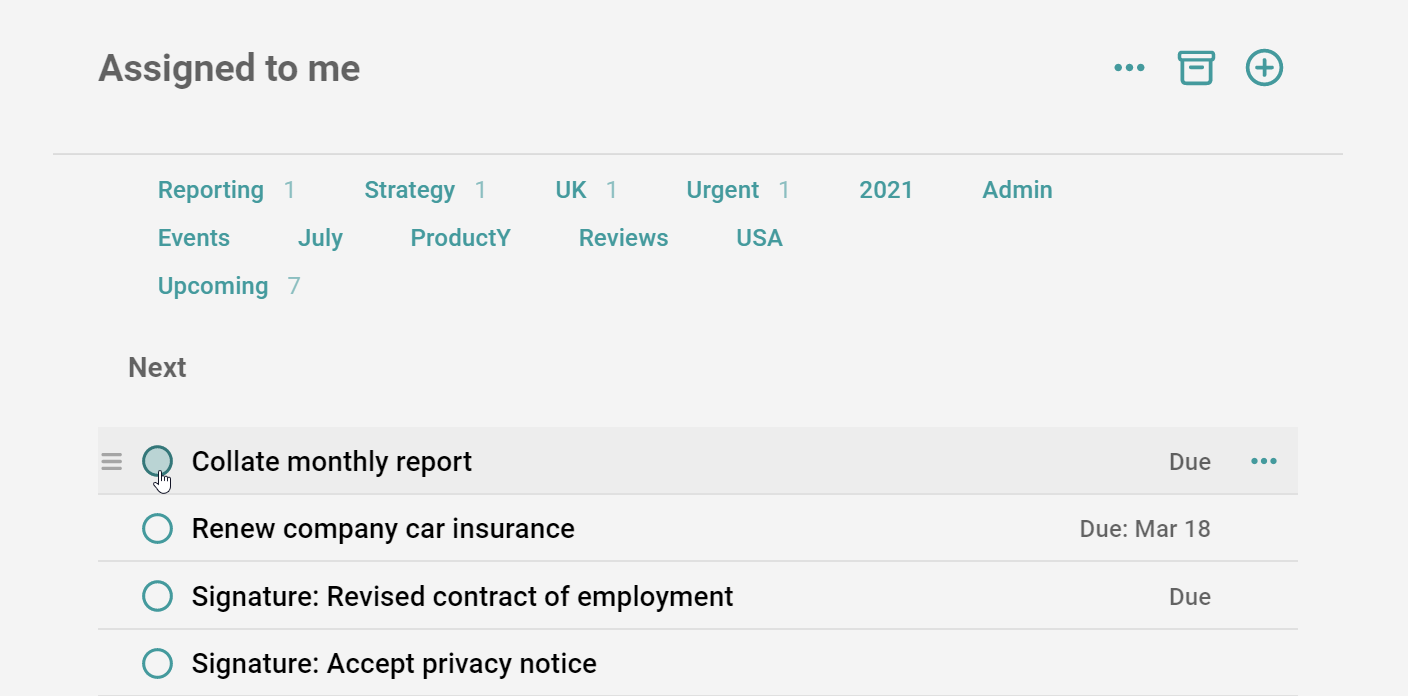 ❌ Cancelling tasks ❌
If on the other hand, you no longer need to do the task created at all, rather than mark the task as completed at all, the task can be 'cancelled' instead. Any participants are notified that the task has been cancelled. The task can be 'un-cancelled' if needed to bring it back as an active task.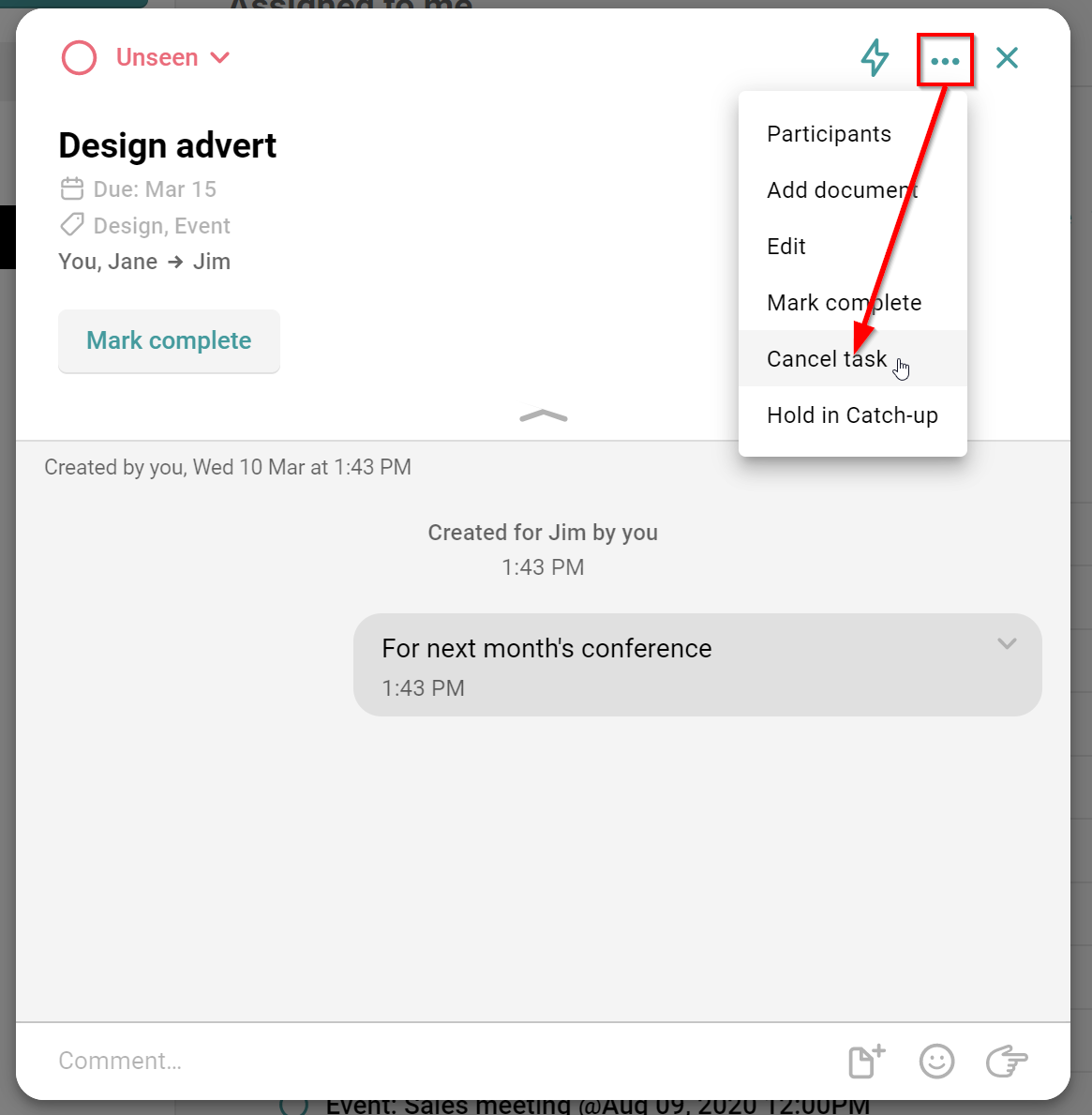 Completing tasks means you know you're getting stuff done, no matter how big or small the task! 👊
Read more about: