Notes are for discussions and information sharing with others.
When discussions have come to a natural end, you can close the conversation by simply archiving the note. You can then feel satisfied that you had the specific conversation you needed to and move on! ✅😀
To archive a note, simply open the note you wish to archive, click on the 3 dot menu and select 'Archive'.

Should conversations lead to actions required at any point, you can easily spawn off a new to-do from the relevant comment with the down arrow 'Make new to-do'. This way, tasks do not get lost within conversations/comments and you can ensure they still get done. 👊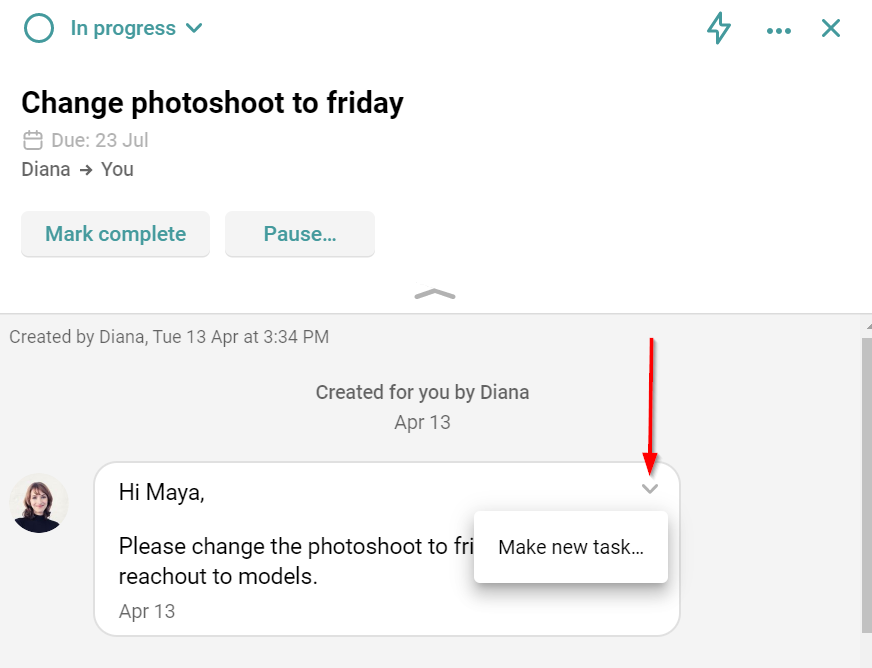 If you want to refer back, easily view archived notes via the Focus area's 'all notes' smart view where they will then appear under 'Archived'.
Should you wish to bring conversations back for any reason, you can 'unarchive' and reactivate the note by opening the note, going to the 3 dots menu and selecting 'unarchive'.

Closing notes/discussions means you don't end up having forever endless chats under broad topics, you have more productive conversations and you don't lose any great ideas and actions you come up with along the way - like you would using email or other online communication tools!
Winning!🏆