Organise threads in GetBusy with team tags to ensure anyone in your team can easily retrieve them. Team tags can only be set up by the Team Admin/Manager and are then available for use by every team member.
Configuring team tags
Your Team Administrator can configure team tags from the Settings > Tags screen.
Select the plus icon to create a new tag.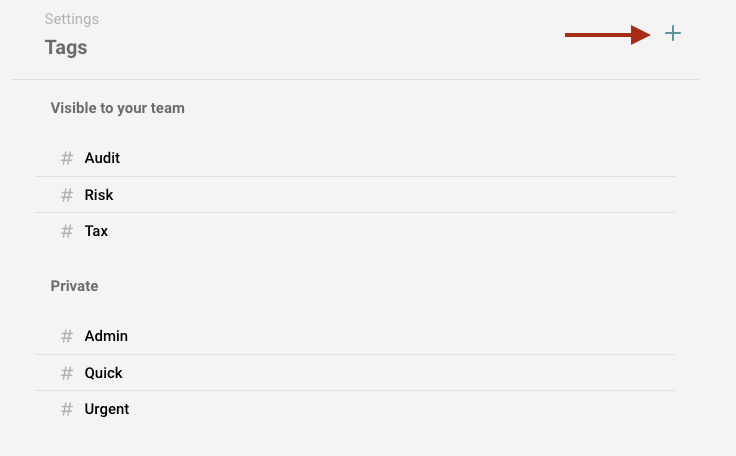 By default the new tag will be team visible, this can be changed to private using the drop down menu.
Tag names can only include upper and lowercase letters, and cannot include spaces, symbols or special characters. Similarly to when using Twitter hashtags.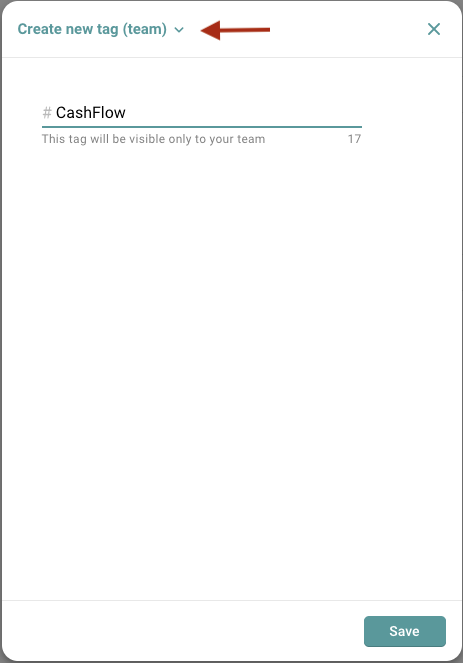 Tagging threads for your team
Apply a tag when creating your thread from scratch using the 'Relates to...' control and selecting 'Tags'. Select your tag(s) from the list that appears. Don't forget to ensure the 'visible to your team' checkbox is selected or you have added specific team members so that the right people will be able to view the thread.
.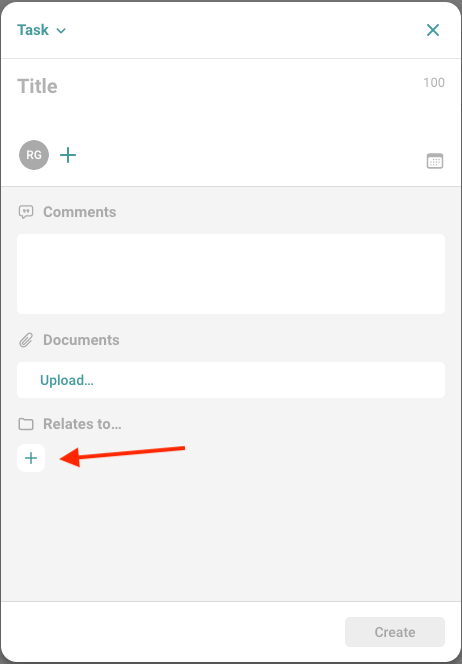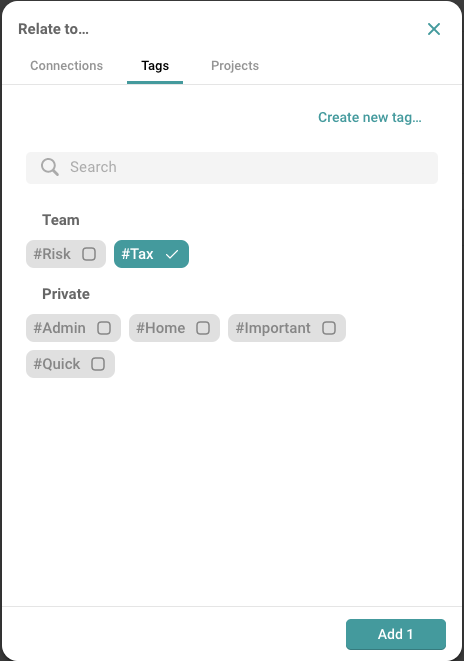 You can apply and remove tags on existing threads by opening a thread for editing, changing as you wish and then re-saving.
Applying tags to attachments
When you apply tags to your threads, we'll automatically add those tags to any documents attached to the thread.
Applying tags to documents
When uploading a new document to a connection (or editing document details) you may use the 'Relates to...' control in the same manner to apply a team tag to the document. Again, don't forget to ensure the 'visible to your team' checkbox is selected.
Search for threads and documents by team tag
The simplest way to view threads or documents grouped by team tag is to navigate to a connection's 'Overview' tab. From here ensure you switch to the 'Team' view of the connection so you can see all team visible threads or documents, then select the Tag you wish to search by.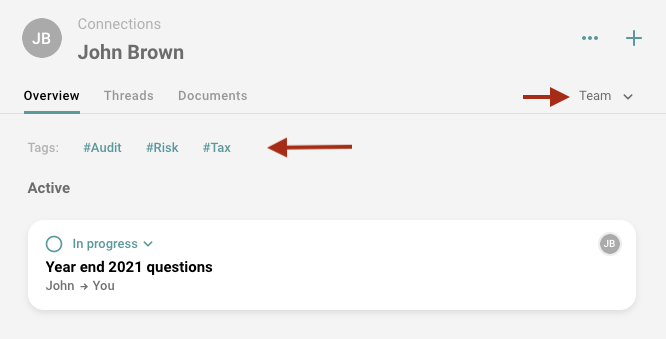 You will also find team tags available in 'Assigned to me' and within 'Smart views'
----
Learn other ways to organise and filter your threads in GetBusy: