GetBusy's Catch-up ⚡ is your super-handy assistant for communications and important updates ❗, so you can focus on the key things happening.
It cleverly collects everything that's happened together in one place so you can quickly get up-to-speed, review and action them. 💥🔨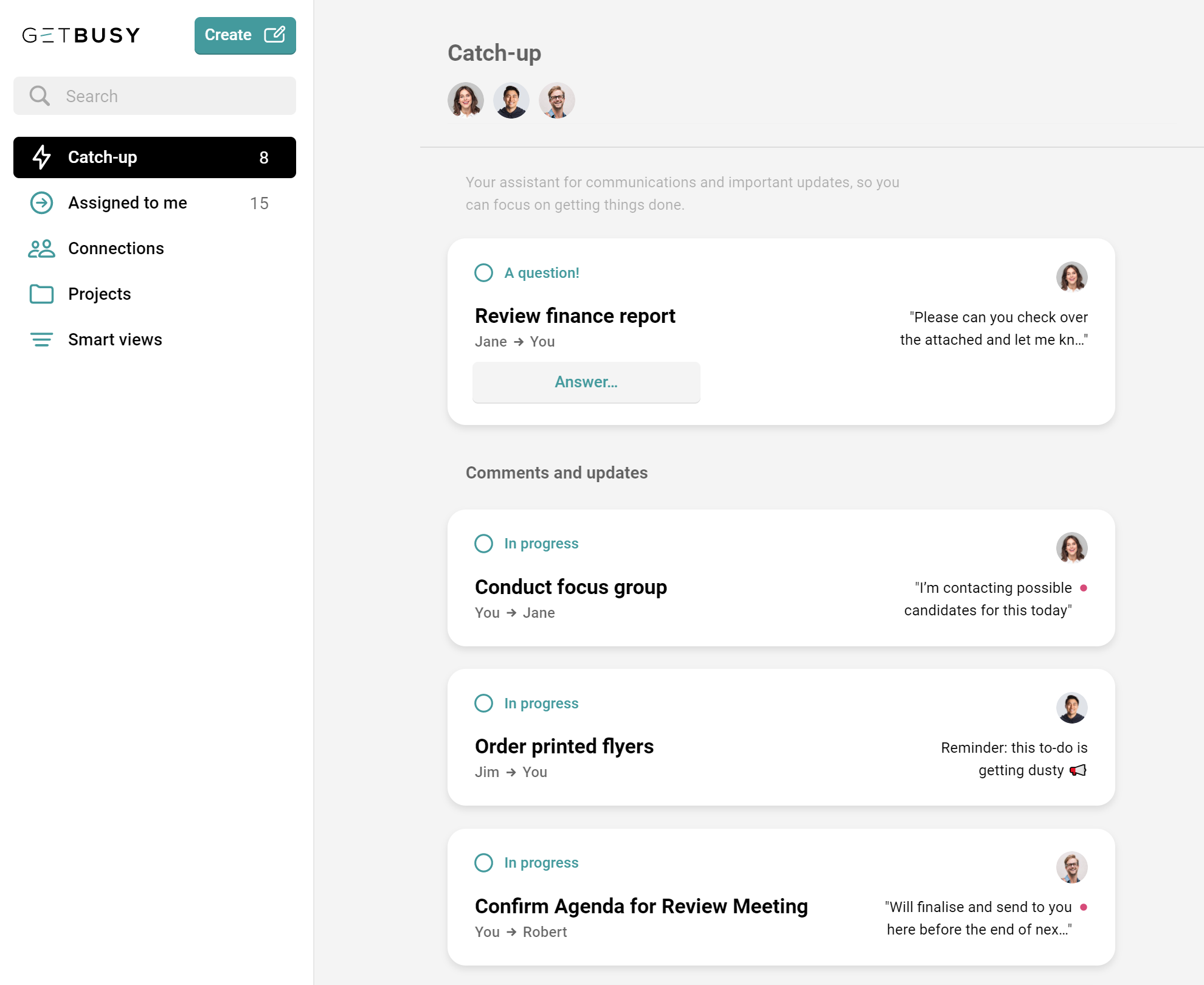 Catch-up can include:
New threads on which you have been added as a participant or are responsible
Unassigned threads on which you are a participant (you'll be encouraged to 'pick up')
Questions that need an answer
Notifications of new comments or activity from others
Reminders when things haven't been actioned or haven't had recent activity
Once items have been read or actioned, they will move from the highlighted view at the top of the Catch-up list, to the bottom of the Catch-up area, under 'Recently caught up' and greyed out so you can focus on new items but still refer back easily.
You can also clear items quickly from the Catch-up view without having to click in to view it, by simply hovering over the thread and clicking the 'clear' button.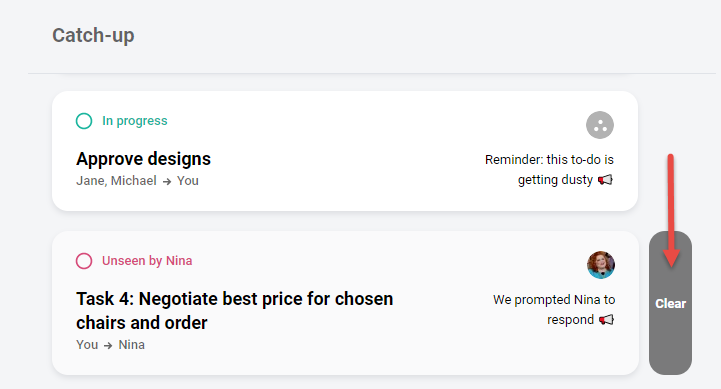 Catch-up takes away the stress of constantly watching over and checking everything, and only brings items to your attention when they actually need you, keeping you calm and making better use of your time! 🧘‍♀️
Read more about how to keep items in Catch-up ⚡
Explore other key areas of GetBusy: