Looking for something in Workiro?
Save yourself from trawling through all your connections, tasks, notes, comments and attachments by using the search field 🔍 in your side navigation.
You can search for keywords, partial words, phrases or names.
*Organisation and Project names are not yet searchable using this Search bar, but will be coming soon.
Projects are currently listed in alphabetical order in the Projects area, whilst you can search for Organisation name in the Search field within the Connections area.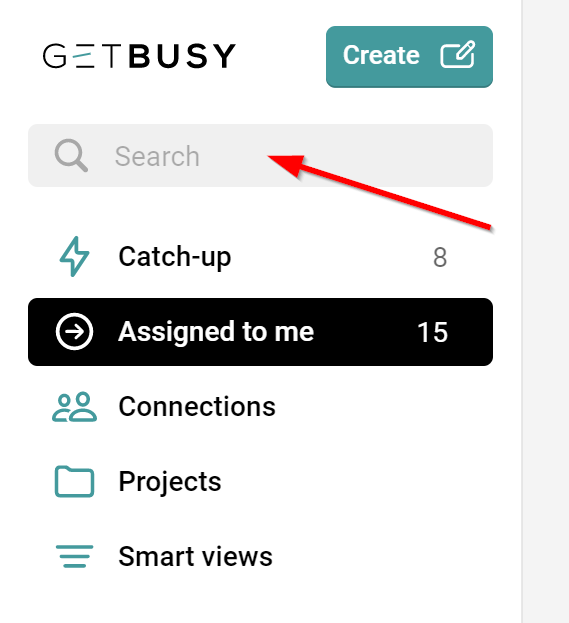 The search results will be ordered by relevance.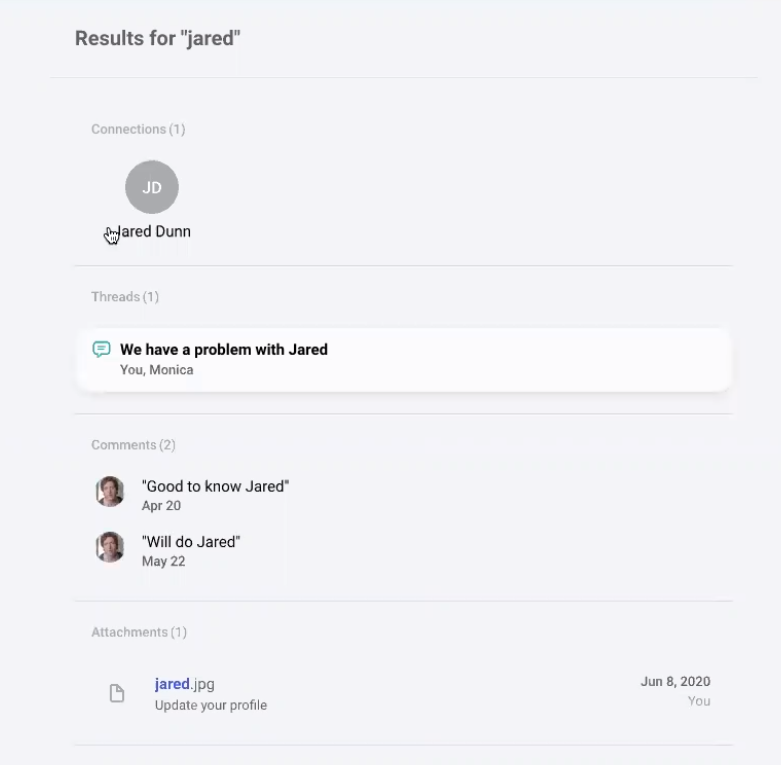 Alternatively, find threads by looking at specific connections in your list, or by using the 'Smart views'.
Read more here: