Virtual Cabinet users can use GetBusy to keep on top of tasks and discussions, particularly those that may not necessarily be centred around a document, and:
easily create GetBusy tasks, signature requests and notes with Virtual Cabinet documents

via a right click option on any Virtual Cabinet document
via the File and Action feature available in the Virtual Cabinet intray
with appropriate audit entries added to Virtual Cabinet for the selected documents

export uploaded and signed GetBusy documents directly to Virtual Cabinet
To get the most out of the Virtual Cabinet integration, we recommend:
you always upgrade to the latest version of Virtual Cabinet;
your Virtual Cabinet access settings grant you extract rights over the documents;
you have the GetBusy Desktop app for Windows installed.
When right-clicking on any document (or multiple) in Virtual Cabinet on either the search screen, within a Virtual Cabinet task or from recent documents, 'Send to GetBusy' will be listed as an option in the menu.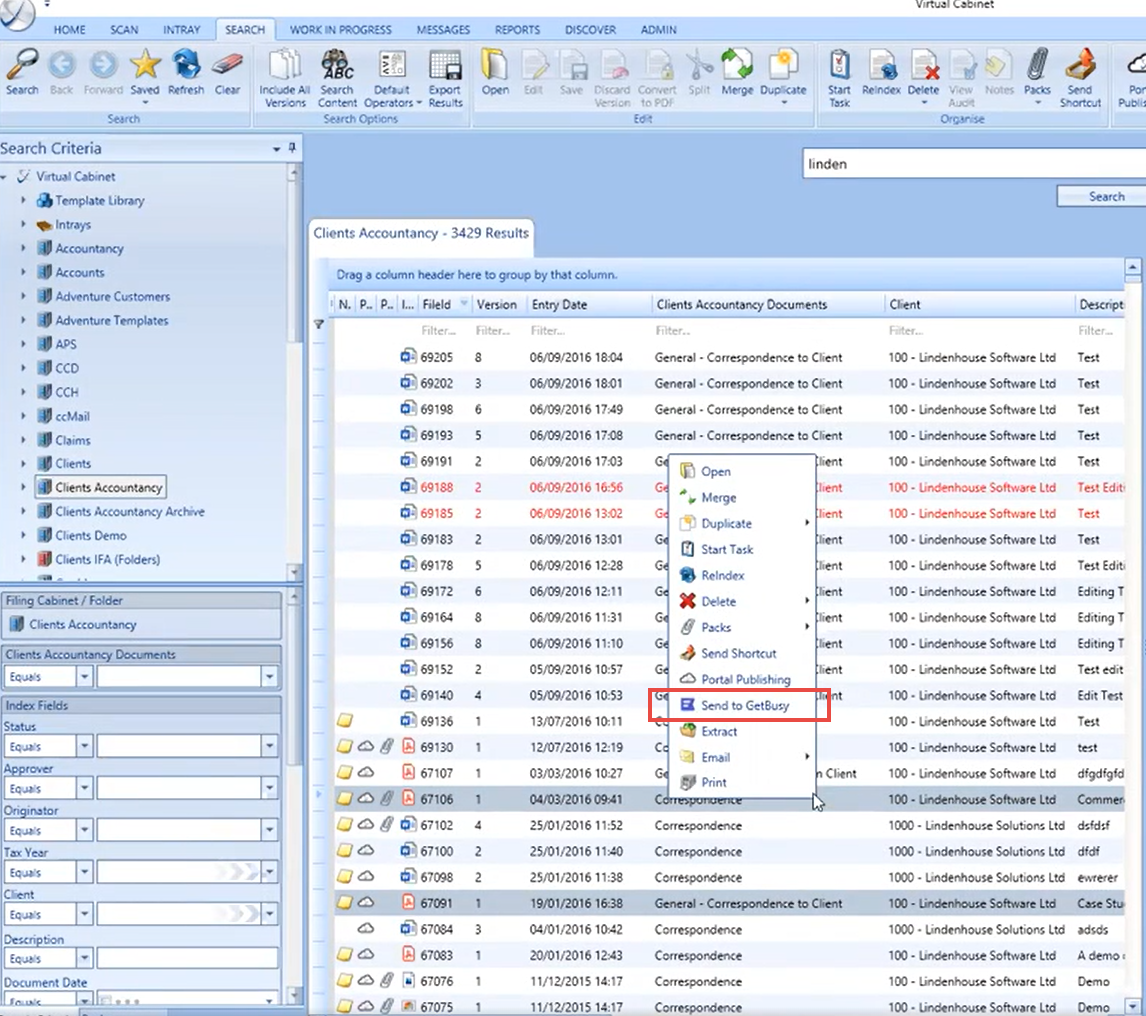 Clicking 'Send to GetBusy will bring up the GetBusy desktop app into focus and you can choose whether to then add the document/s as attachments as part of a new task, signature action or as a note in GetBusy.
A copy of the document/s will then be taken from Virtual Cabinet, and uploaded and attached in GetBusy using the Virtual Cabinet naming rules i.e. named the same way as you have in Virtual Cabinet. 📎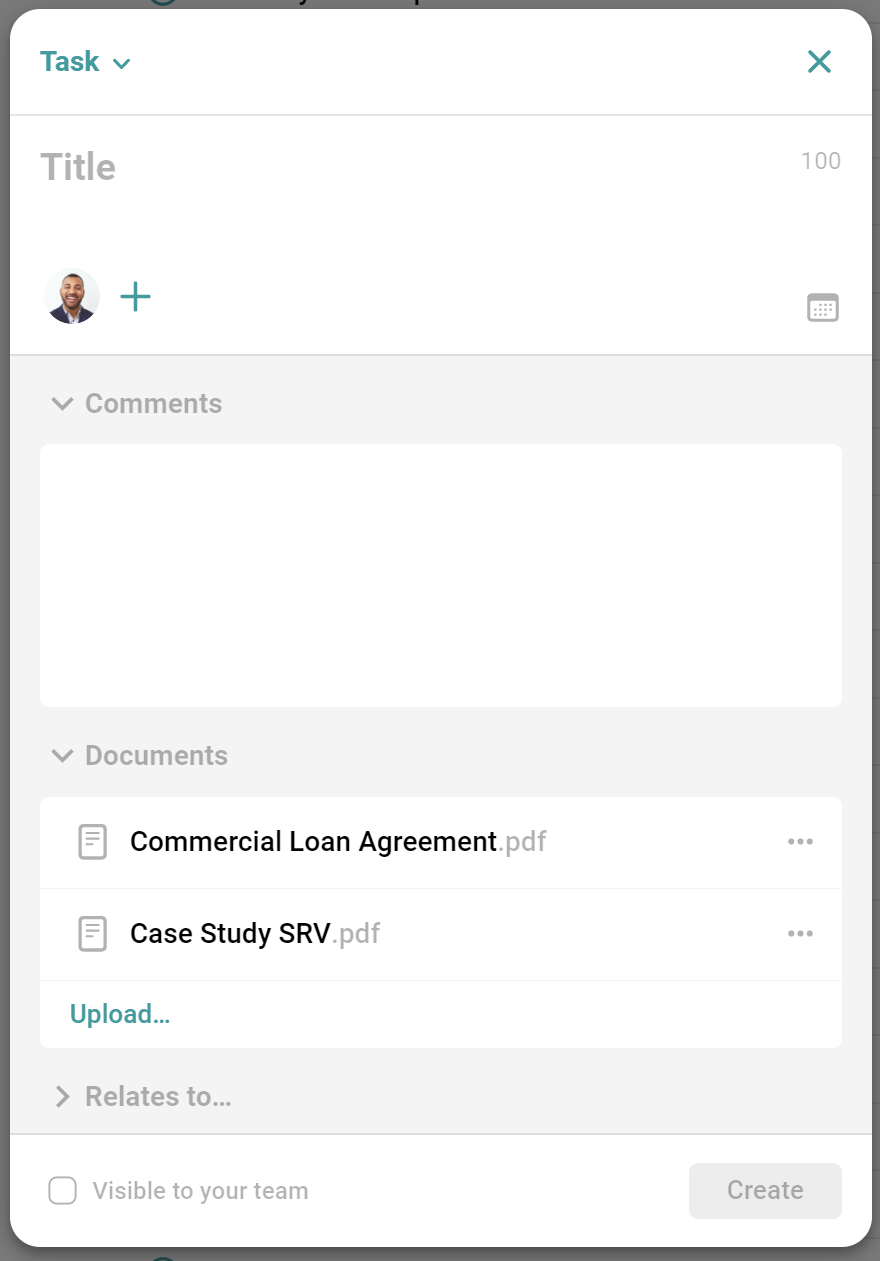 Sending any documents to GetBusy will be recorded and stored in the Audit trail in Virtual Cabinet. ✅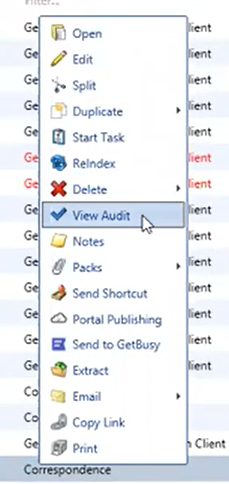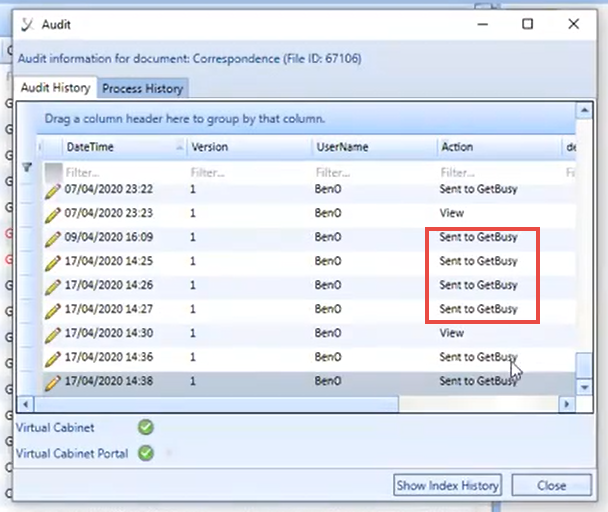 It is also easy to bring in documents from Virtual Cabinet when in the GetBusy app.
When creating a new GetBusy task, signature action or note, click to attach a document/file and simply select 'Virtual Cabinet' as the file source, which will take you to the Virtual Cabinet integration search screen, so you can easily search and select to attach one or multiple documents.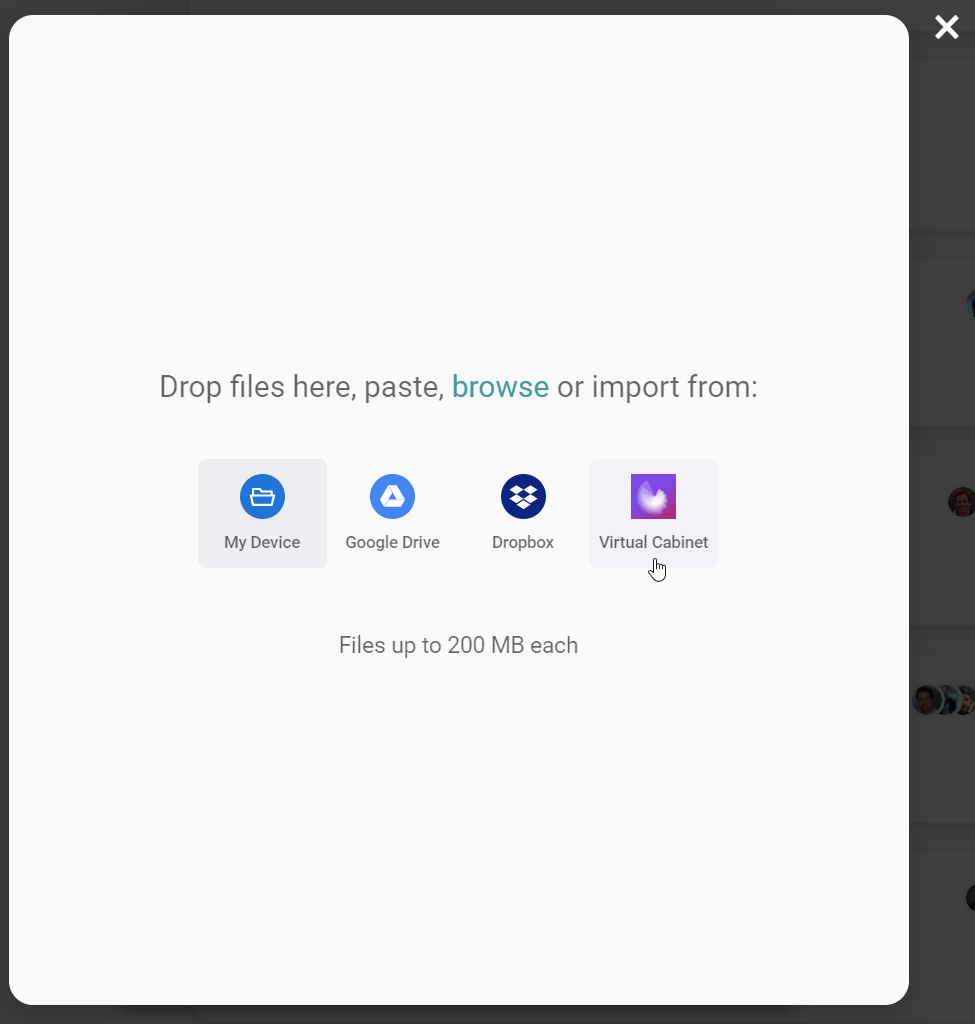 Virtual Cabinet links are also supported in comments - copy the link from Virtual Cabinet and paste into the comments. The link will only work for Virtual Cabinet users, so the contents of your link will not be visible to non Virtual Cabinet users.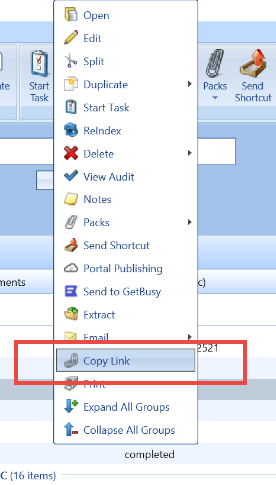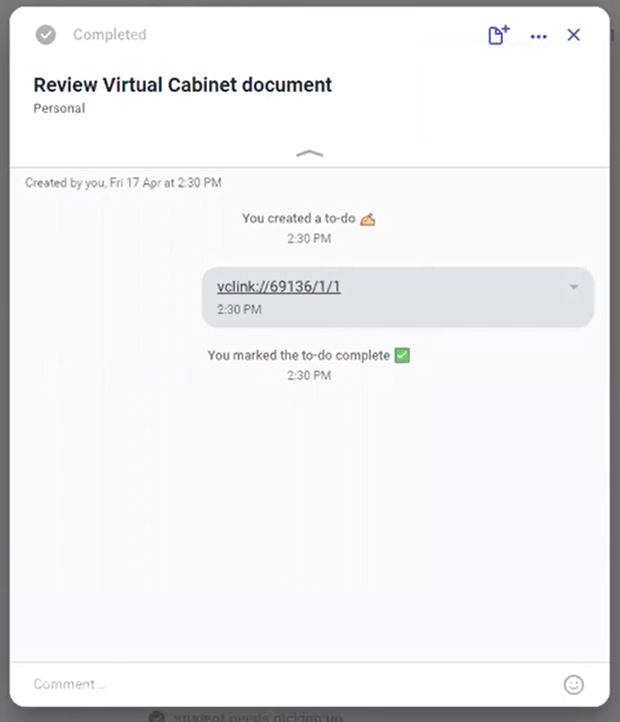 For more information about other integrations with GetBusy:
Chrome/Microsoft Edge Extensions
For support with connecting Virtual Cabinet with GetBusy, contact help@getbusy.com