Introduction
The GetBusy add-in for Microsoft Outlook provides a quick way to convert emails into productive GetBusy threads.
There are two versions of the GetBusy Outlook Add-in available.
This article refers to the Windows Outlook Add-in, rather than the 'Universal Outlook Add-in'. Please review this Microsoft Outlook Add-ins article to determine which add-in version is most appropriate for you.
Minimum requirements
Microsoft Outlook for Windows: 2013 or later
Microsoft Operating System: Windows 8 or later, Windows Server 2008 R2 or later
GetBusy Desktop App for Windows:

Latest version
Installing the add-in
Download and run the add-in installer for Windows from the following location:
https://app.getbusy.com/vstooutlookaddin/setup.exe
Having run the installer file you downloaded in the previous step, click Install.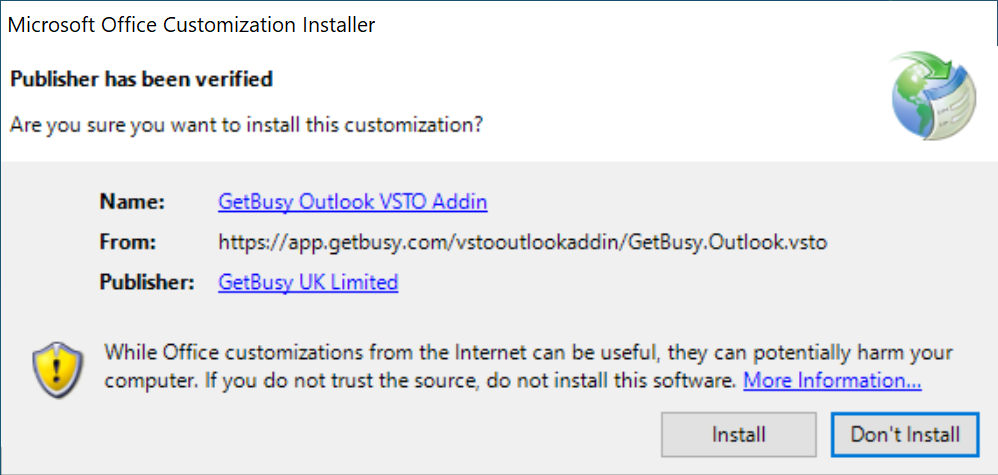 Once the installation has completed, click Close.

Restart Microsoft Outlook is it was open during the Installation of the add-in.
Once installed, the add-in will automatically update when new versions become available.
Using the add-in
Following the installation of the add-in and a restart of Microsoft Outlook, a new GetBusy button group will appear in your Outlook ribbon.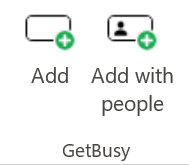 With an email selected, you can click one of the available options:
Add creates a new GetBusy thread from the email, but excludes any email participants.
Add with people creates a new GetBusy thread from the email, including adding all email participants to GetBusy as both connections and participants on the thread.
The following will then occur:
The GetBusy Desktop App for Windows will be started, or come into focus if it's already running.
You will be prompted to sign into the GetBusy Desktop App if you have not already done so.
A new GetBusy thread window will open and be pre-populated using information from the email as follows:

Email subject -> GetBusy thread title
Email body -> GetBusy extra information
Original email -> GetBusy attachments (in MSG format)
Email attachments -> GetBusy attachments
If using 'Add with people' -> Email addresses in To:, From: Cc: -> GetBusy participants (connections are created in GetBusy automatically)
You can remove or replace any of the data transferred from the converted email before creating the thread in GetBusy, such as removing participants, attachments, or removing parts of the message body that are not helpful.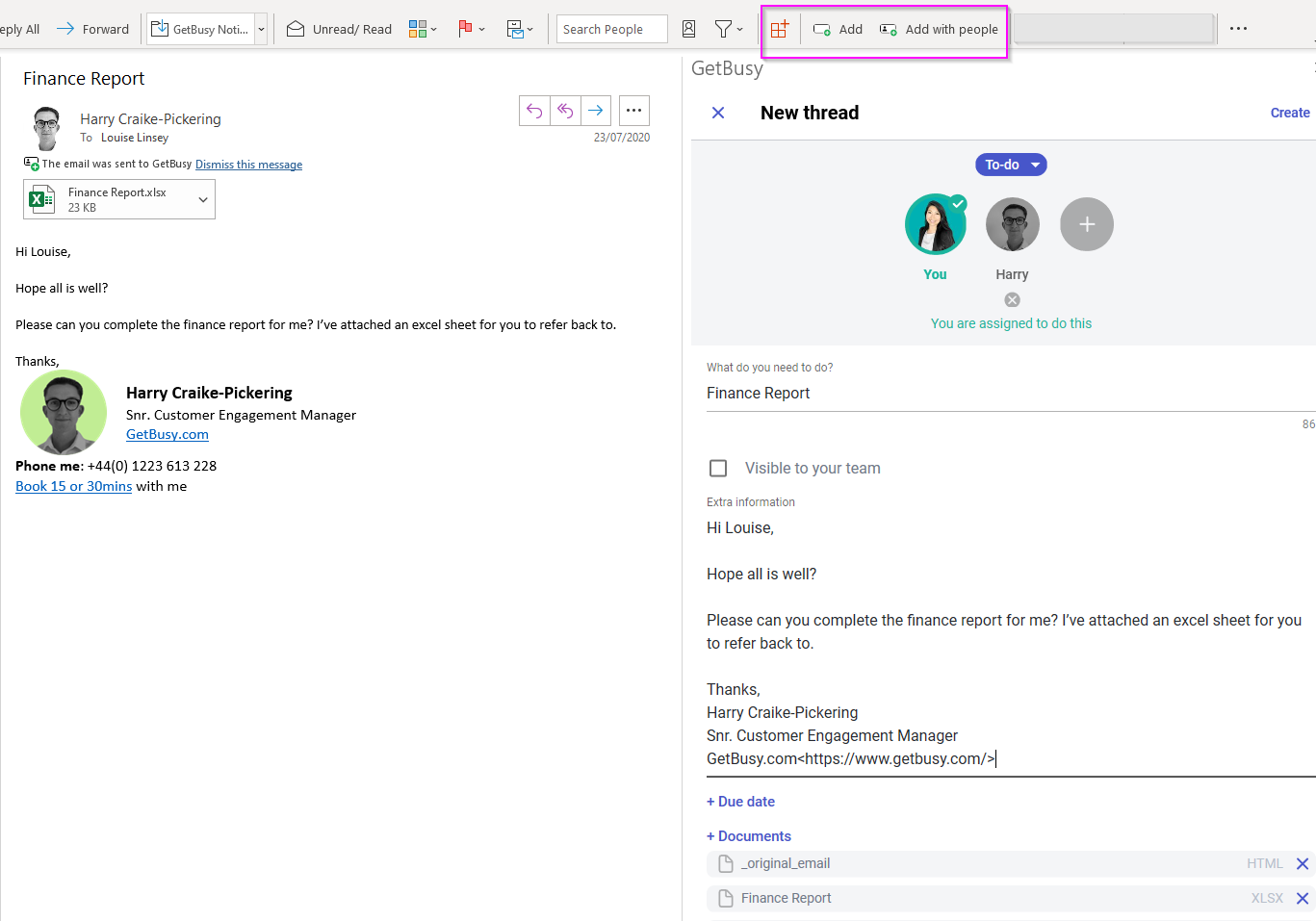 Uninstalling the add-in
Open Add / Remove Programs or Programs & Features on your Windows device.
Search the installed programs list for GetBusy.Outlook and click Uninstall.
Restart Microsoft Outlook.
Read more about other ways to connect GetBusy with other tools you're using: