Files, documents, images and zip folders can be uploaded and stored in GetBusy, against any of your individual contacts/connections or organisations that you work with.
This allows you to more easily refer to any files and documents related to them, without requiring a task.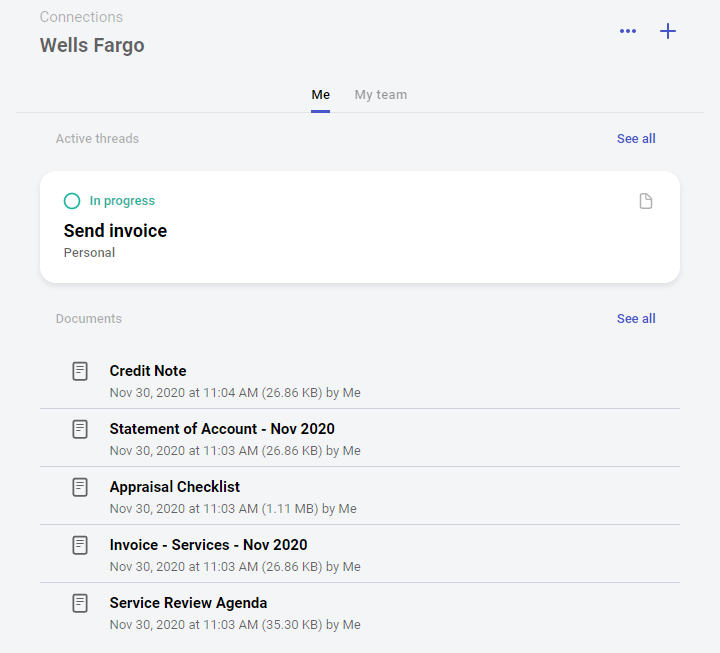 To add to a individual contact or an organisation record, find them in the Connections view and add directly using the + button or dragging and dropping a file onto the record:

After you have uploaded documents, you can create tasks and conversations directly from them as and when needed.
This way, your file/document will be automatically attached to your task when creating it.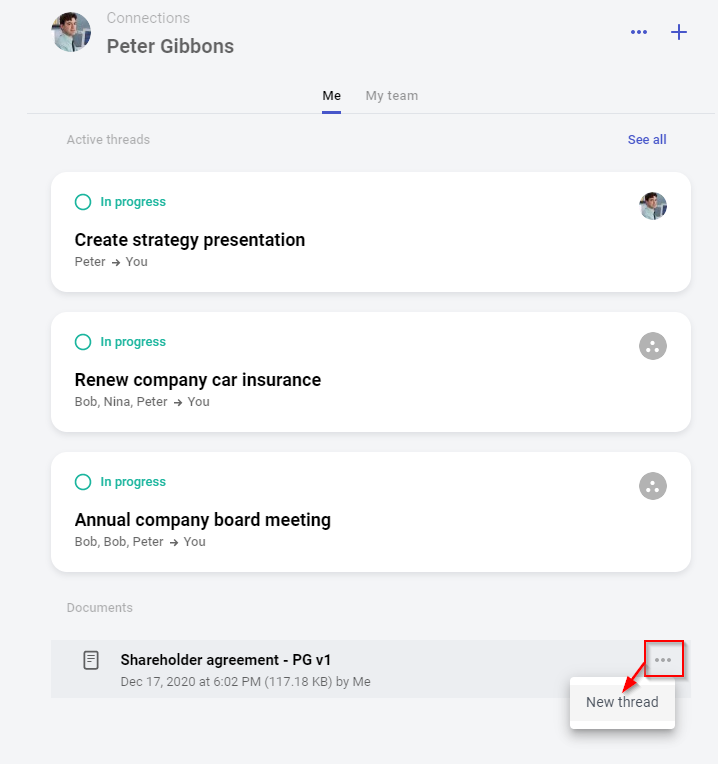 Uploaded documents on a Connection or Organisation record can be shared internally with your team by marking as 'Visible to team' when uploading, saving you from manually having to attach the file to your new task. Your team members will then be able to see these files and documents when viewing the individual or organisation in the Connections view.
Read how to add files and documents directly to new or existing tasks here