Signatures are a type of thread in GetBusy that are based on to-do's, and they share many of the same traits.
They allow you to digitally and compliantly sign documents yourself, or request signatures from others.
Create a signature thread
When creating a new thread, you'll find the option to create a signature request in the type selector - change it from the default of To-do to Signature.
Add everyone involved, which may include both the people responsible for signing the document as well as others that require visibility.
Add a title and extra information as required and attach the document you want to be signed.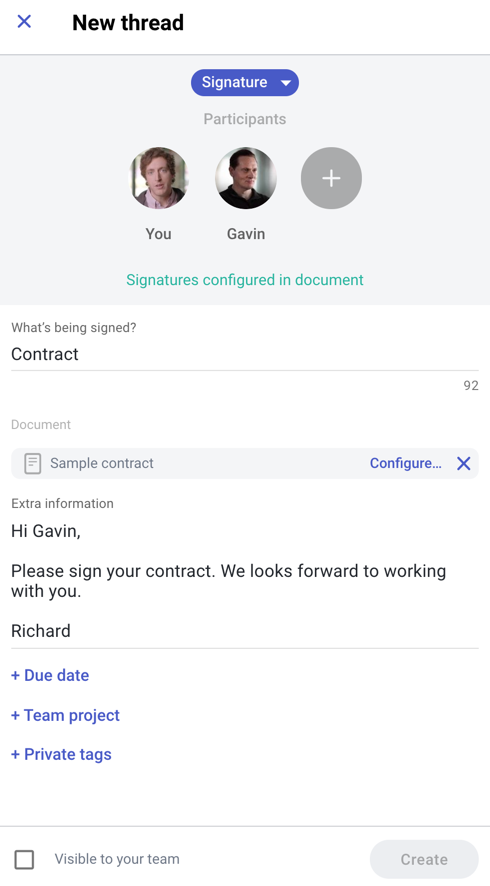 Before you can create the signature request, you'll need to Configure... the document.

The Configure... option will open a preview of the document, onto which you can apply signature and text controls in appropriate locations.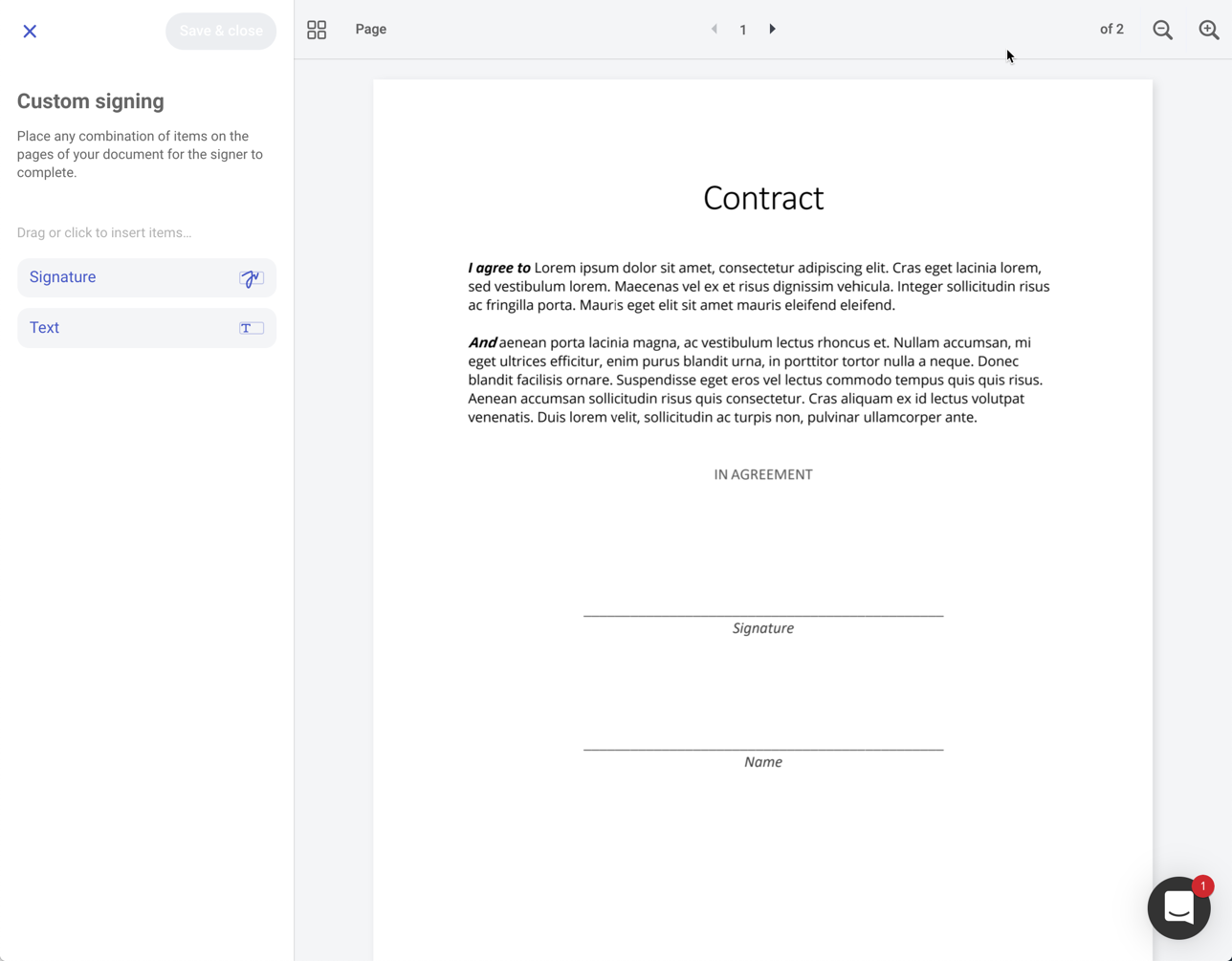 Simply drag & drop or click and move the required controls in to the appropriate locations within the document preview.
You can select, move, delete and adjust the size of controls, as well as assign their completion to specific participants, including yourself.
Selected controls display additional options, such as the ability to assign completion of the control to a specific participant, or rename the label in the case of text controls.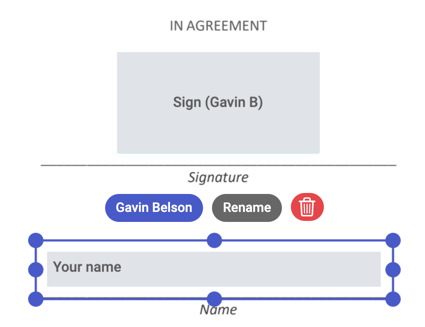 Once you have placed at least one signature or text control onto the document preview, you will be able to Save & close the configuration screen.
Any participant who has been allocated a signing control during configuration will be marked as an assignee.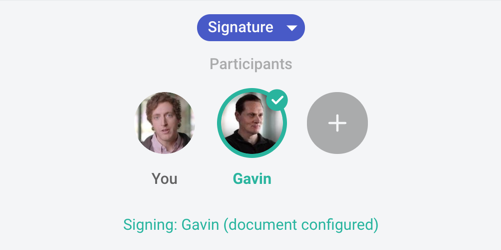 Once the document has been configured for signature, you can Create the signature thread.
Sign a document
Signatures of recipient threads, with responsibility for completing signing controls placed on the document during configuration by the creator, will be prompted to Read & sign... the document.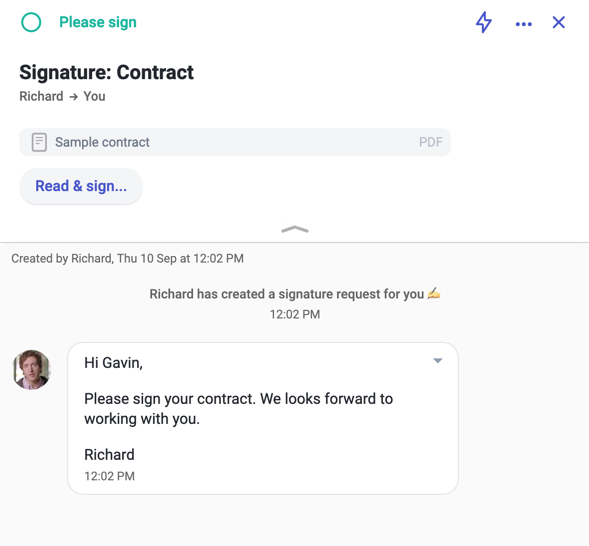 Read & sign... will open a preview of the document with navigation and guidance to sign the document.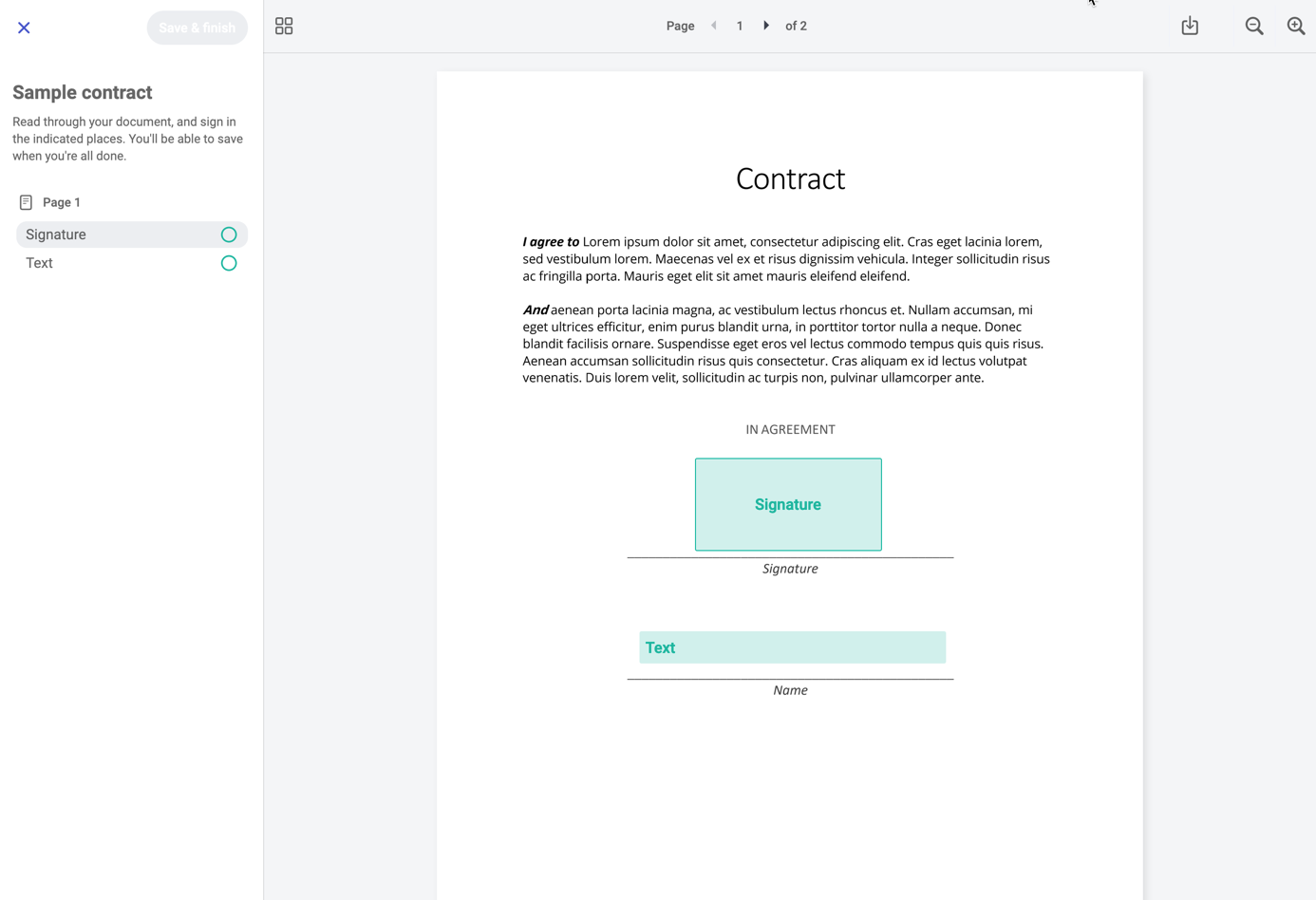 Signature controls prompt for a signature.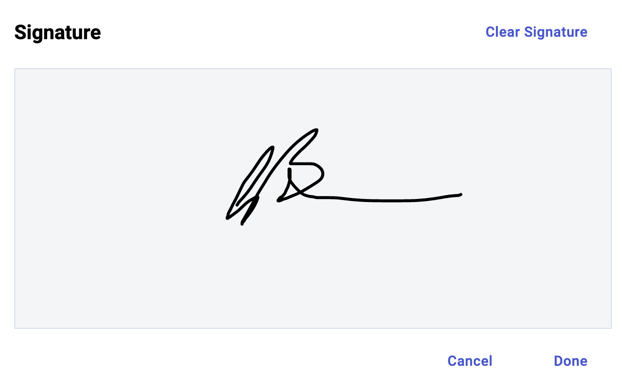 Text controls can be typed into directly.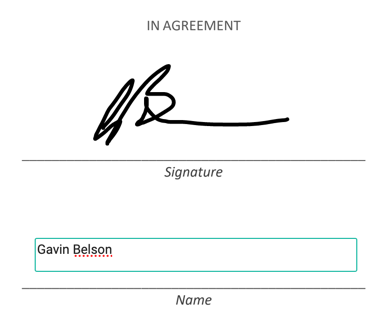 Once all signature requirements have been fulfilled, Save and finish can be used to complete the signing process.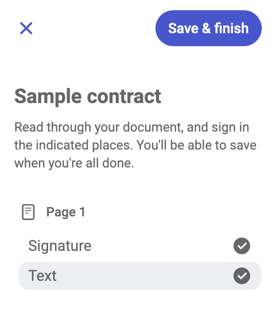 A signature certificate containing additional verification information will be appended to the document and a new signed version of the document will be attached to the signature thread.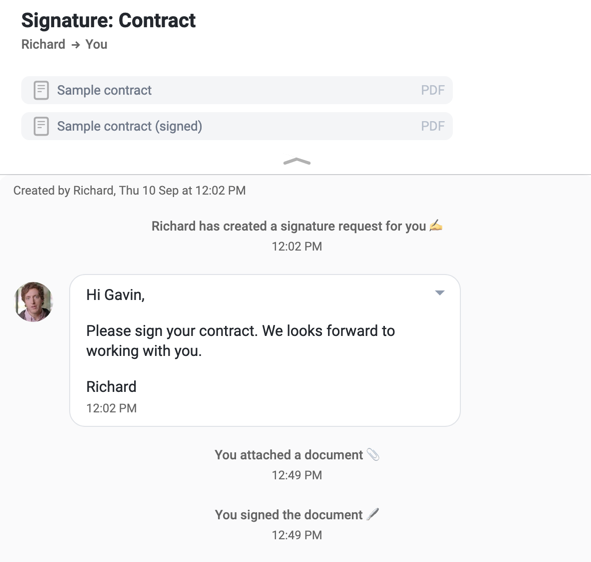 Coming soon
Signature features in GetBusy are being added and enhanced rapidly. Please visit the Product Roadmap in the main menu of the GetBusy app to find out what's coming and let us know what matters most to you.