👥 Whether added in error, someone has asked to be removed, or someone no longer needs to be directly involved in a task/thread, the original creator of a task/note can remove participants if necessary.*
*In the desktop/web app only. Not yet available on the mobile app.
1) Simply hit 'edit' on the specific task/note you created: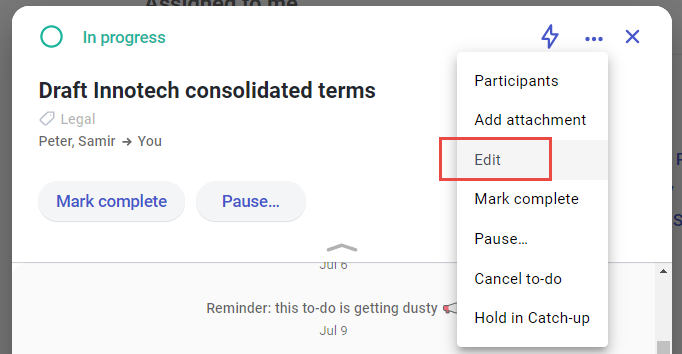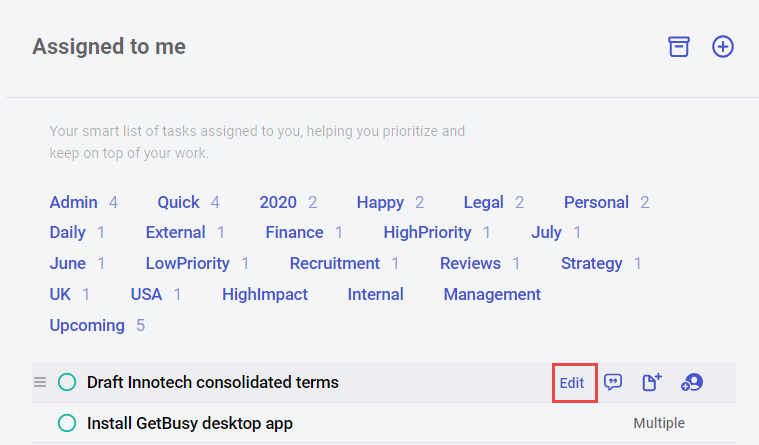 2) Then remove participants from the thread by hovering over the specific participant and clicking the 'x' under their avatar picture, followed by 'Update' to confirm and save your change.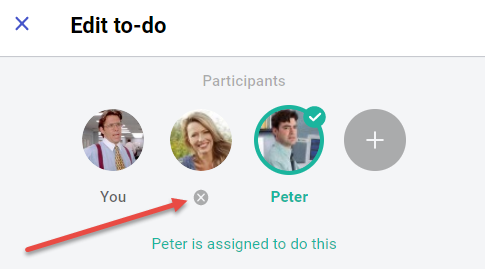 The participant/s you remove will no longer have access to the thread, but their comments, actions and attachments they have contributed up to that point will remain.
They will no longer receive future notifications/updates regarding that task/thread.
---
Read on to find out more about:
---
🚨 However, if you need to remove someone from your team, please contact the GetBusy Support Team at help@getbusy.com (specifying the email address of the person you need to remove/change).