Who needs to do what, next? 📣 Typically each task is delegated and assigned to a particular owner who is accountable and takes the responsibility of completing the task.
When you have multiple sub-tasks or steps, which are interlinked or may need to be done in a specific order/workflow by different people, you have 3 options of ways to manage this:
1. Create each sub-task/step required as separate tasks or notes, assign each to whoever needs to do each action, and use a team project name, private tag or append the task title to indicate it is part of a series of tasks (e.g. "Task 1: X", "Task 2: Y", "Task 3: Z") or a combination of these.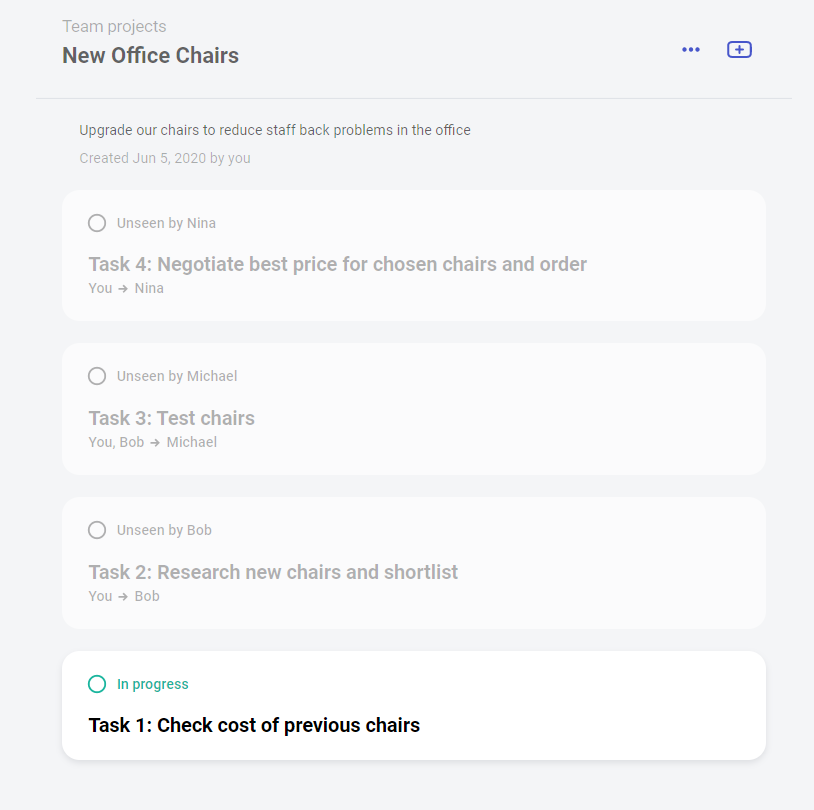 2. Create the first task for the first person, with details of what should happen next. Once they have completed that first task, the original task creator or the first assignee can add a comment update and then spawn a new task for the next person.

3. Re-delegate ownership of the same thread. List the sub-tasks or next actions within the task description/comments and who may need to do each thing. Once each person has done their bit and each part has been accomplished, the current assignee can simply re-assign the task to the next person when ready. Once re-assigned, the new assignee will be notified.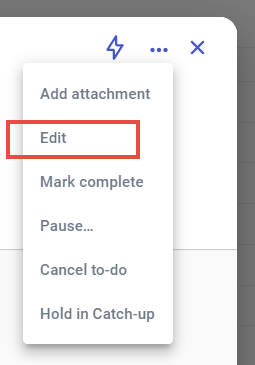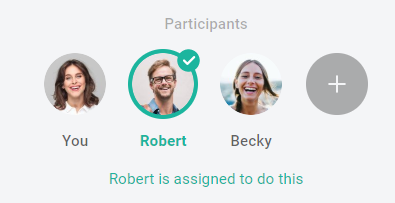 With this re-delegation option, you'll see all messages and files relating to this particular workflow in one place, in one thread.
🚨 However with this option:
all participants will stay directly involved and notified;
on completion, only one task overall will be marked as complete (i.e. one celebration 🎉), rather than marking each individual action as complete and celebrating each progress step;
the one to-do will be active and open for longer overall.
Choose whichever works best for you and your team! 🌟
Read the guides below to find out more about: