You can create templates for tasks and notes for things that may tend to happen frequently, to help save you time in creating similar/repeat tasks from scratch. What's more, you can add schedules to templates to create tasks and notes automatically. ⚡
To create a new template, click on the Settings menu in the web or desktop app, and go to the 'Templates' option.
In the Templates area, click on the 'Create template' action.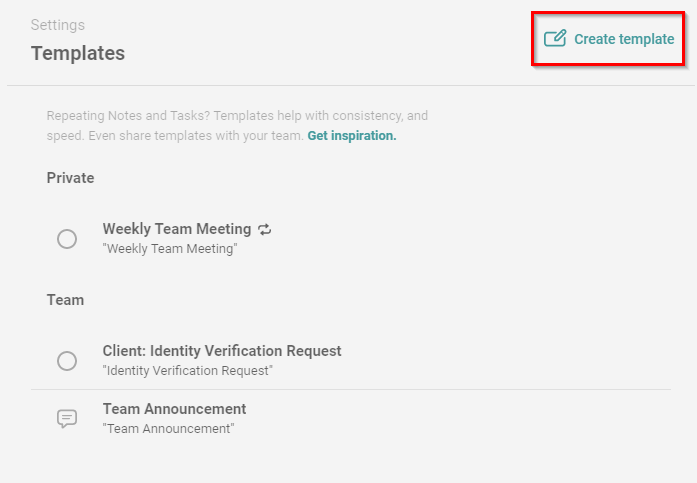 Choose which type of template you'd like to create, whether for a task or for a note.
For clarification on the difference between a task and a note, read more here: What are tasks / threads in GetBusy?

You can enter the information and pre-select any participants as you wish for your template, followed by clicking 'Create'.
Next, you can then name your template so it's clear what this particular template is for, and you can choose whether or not to share the template with your team so they can access it and use it as well when they wish to create tasks/notes. Once entered, click 'Save'.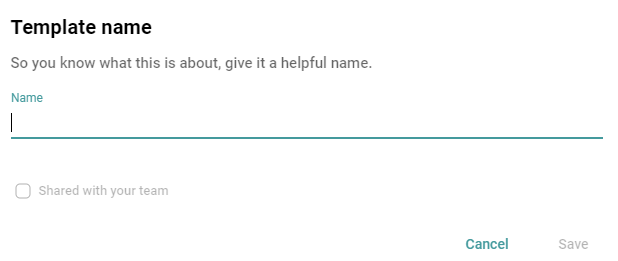 Once you have created and saved your template, your templates will be listed in this Templates area.
To create a new task/note from one of your templates, hover over the specific template that you wish to use - and you can either click on the

icon OR click the three dots '...' menu selecting 'Use' - either of which will open up a new thread for you based on this template, which you can then edit or add to before you create it.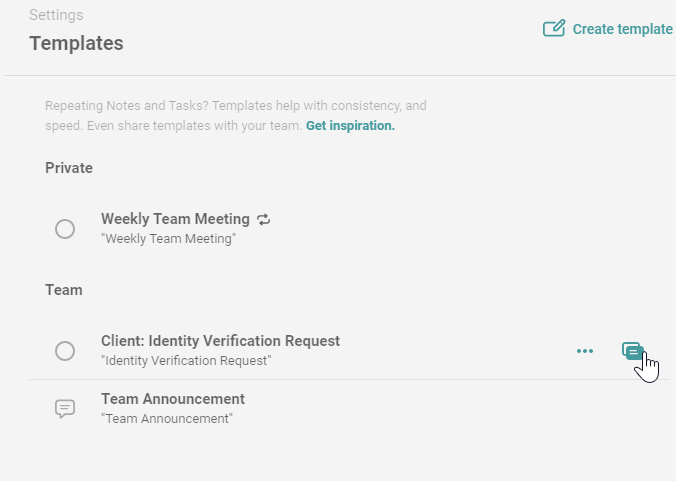 If you need to change your template for future uses, you can rename or edit the template via the options within the three dots menu for the specific template you wish to change. Alternatively, you can simply create a new template.
If you want to keep your templates area tidy, you can delete old templates that you no longer wish to use by hovering over the template, clicking the three dots '...' menu and selecting the 'Delete' option.
*Deleted templates cannot be recovered.*
---------
Once you have set up any templates, you can also choose from your templates when creating new tasks and notes from any of the following places:
a) via the Assigned to me page;
b) when on a particular connection;
c) on a team project;
d) under a private tag smart view.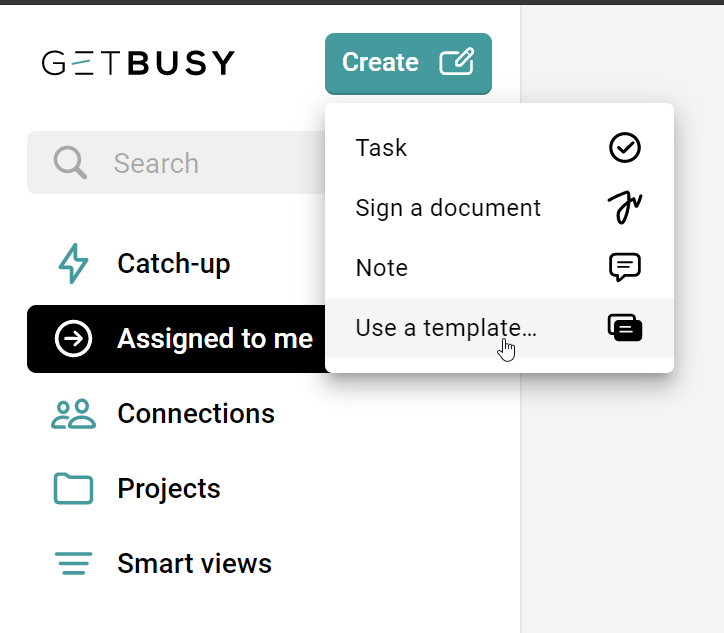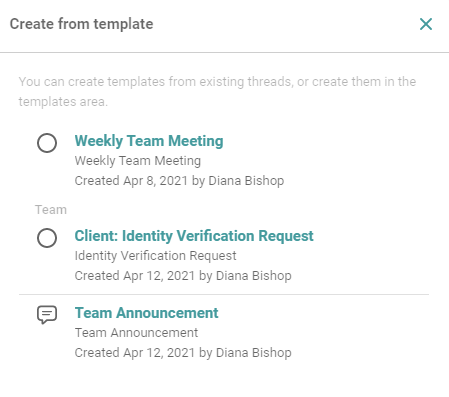 You can now create repeated tasks much more easily and efficiently! 💥
You can also create and set automatic schedules for your templates, so that repeat tasks are automatically created when you want them to be. Find out more in the article Create schedules for templates.
---
Need some inspiration for tasks and templates you can create?
Check out some examples and suggestions here to give you some ideas.