Files, documents, images and zip folders can be easily shared with others in GetBusy by attaching to any tasks and threads.
They can be attached when creating a thread, or afterwards, and can be added by any participant involved on the thread.
Files and documents can be stored against any contact or organisation in your Connections, without requiring a task, for easy personal or internal reference. You can create a task directly from the document if and when you need to, to share it, discuss it or sign it. Refer to this other help guide to find out how to add to individual contact or organisation records.
📁 Adding documents and files to tasks and threads as attachments
1. When creating a task or note: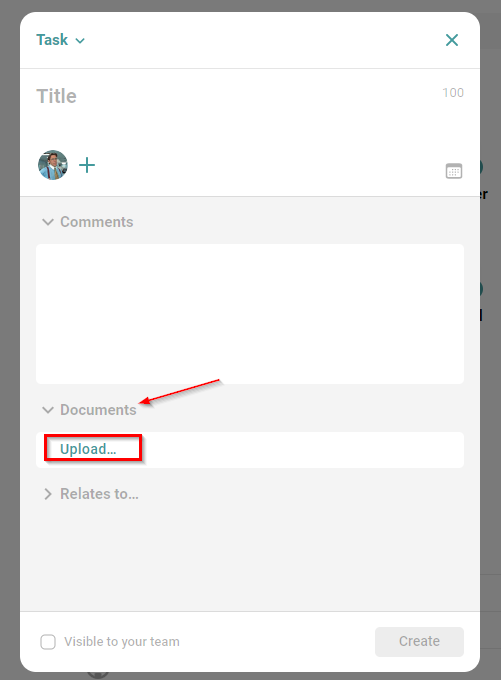 2. Attaching to an open task: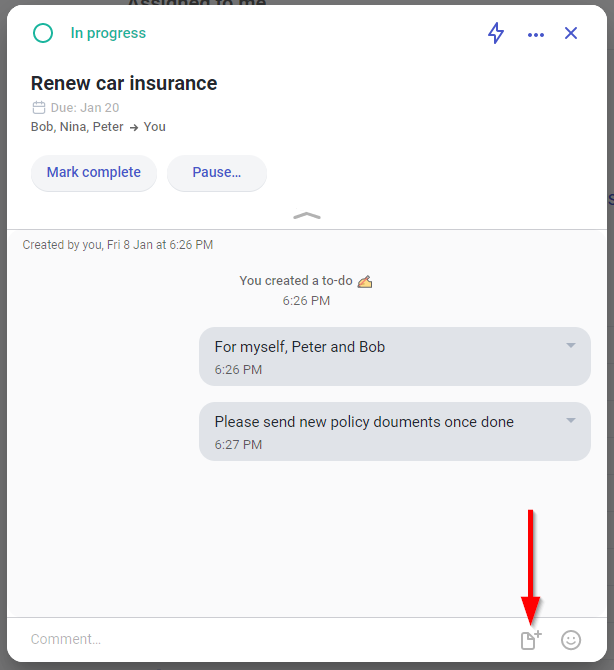 When adding attachments, you can either:
i) drag and drop files into the upload area,
ii) click 'browse' to find your file,
iii) select one of the options of My Device, Google Drive, Dropbox or Virtual Cabinet, to find your file.
iv) Pasting an image in the Comments field within a thread will also automatically upload the image as a file.
You can attach up to 250 files at any one time, of up to 200 MB in size each.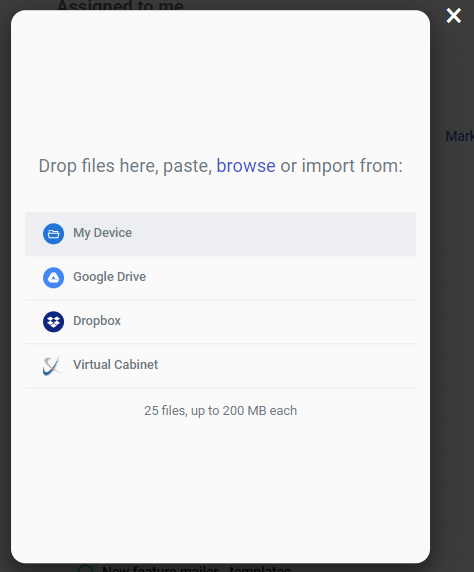 Once you've found and chosen your file/s to attach, just confirm you want to upload by clicking the 'Upload File' button.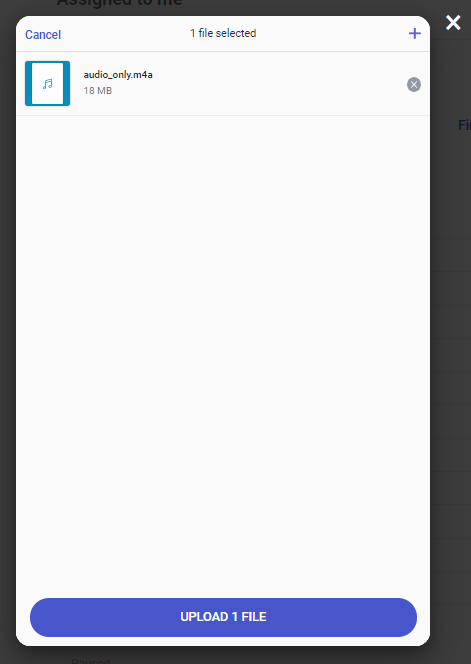 Attachments are then visible and clickable to download from:
i) the top of the specific thread when open for viewing, and ii) in line with the comments.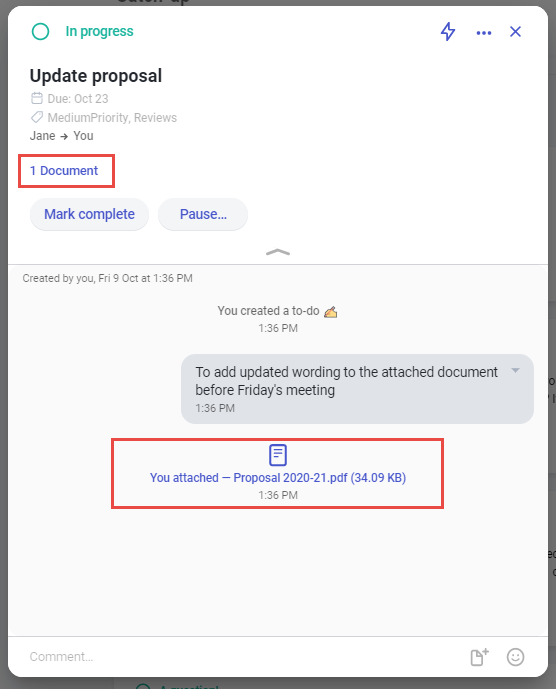 To easily see all attachments listed on a thread, click the 'X Documents' at the top of the thread.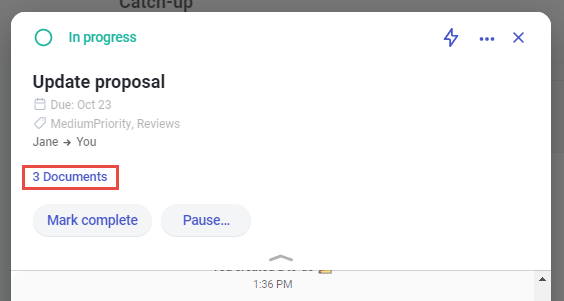 You will then see all documents and files that are attached, which you can then select which to open.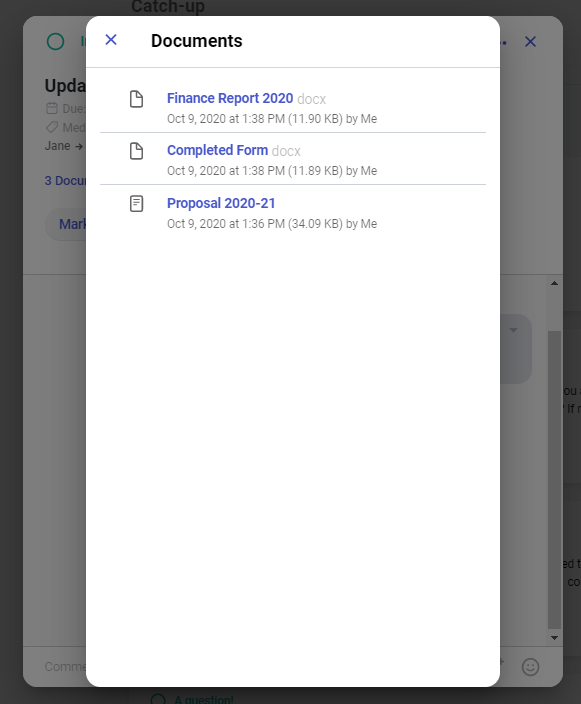 Smart View: All Attachments
👀 The handy 'all attachments' smart view in the Focus area allows you to more filter out all attachments from all the threads you're involved in, so you can more easily browse and find any attachments that you have shared or have been shared with you. 🔍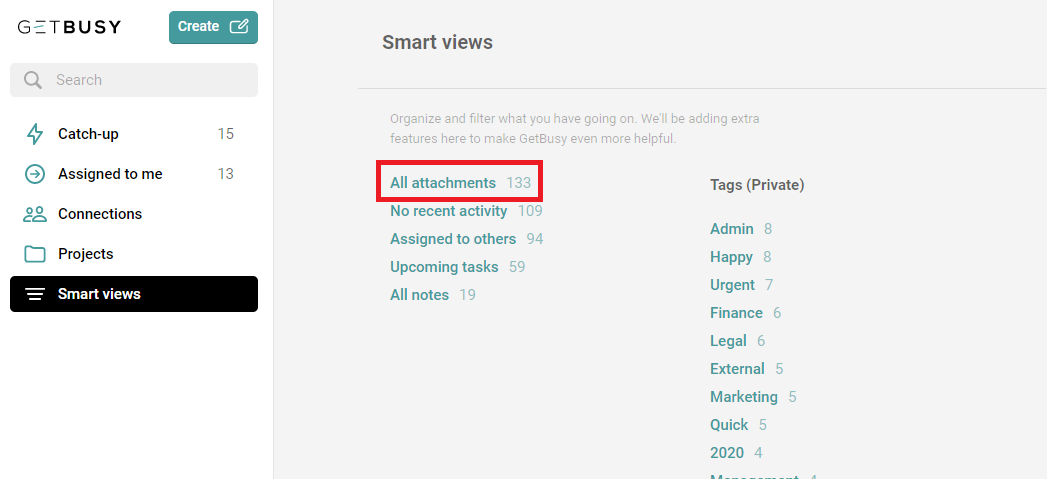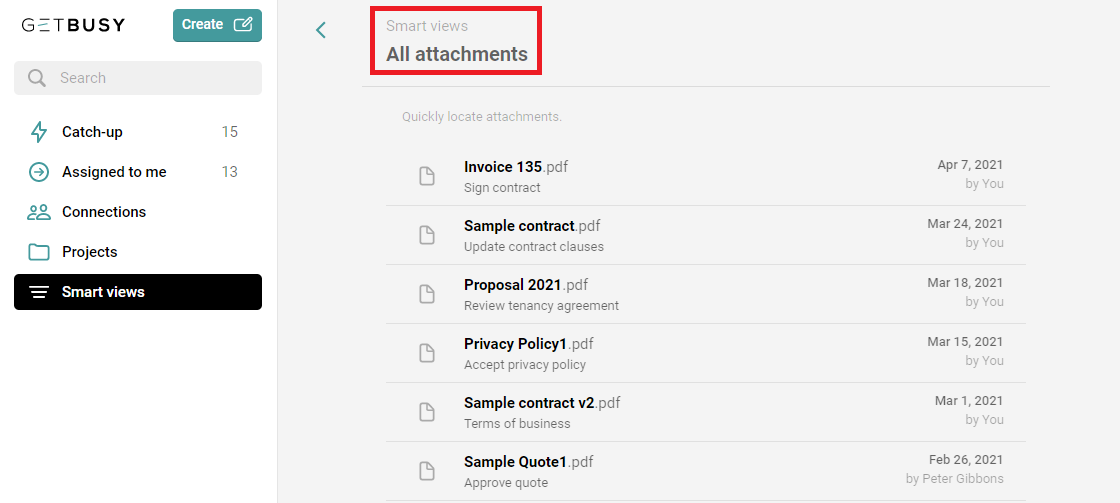 Attachments in this smart view will be listed in date order with most recently added appearing at the top, and any attachments that are part of threads that have been archived will appear in the Archived section towards the bottom of the page.
If your threads have been categorised using your private tags, you can filter your attachments using these private tags, which will appear at the top of the list of attachments.