GetBusy is specially designed to help you cut through the noise and focus on the things that you need to do! 🎯
The 'Assigned to me' area is where you can organise what you need to work on and when.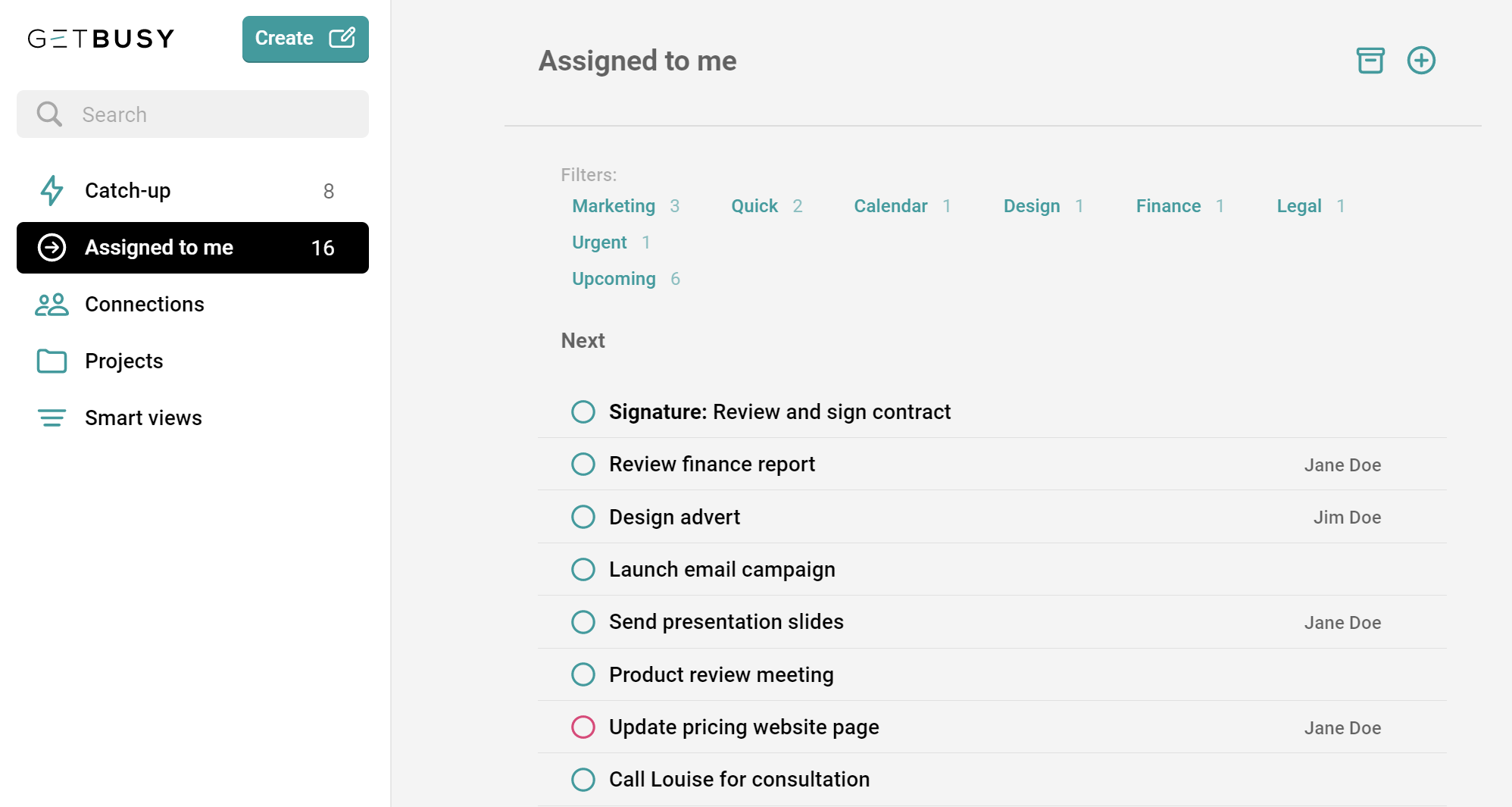 Active
The main highlighted list of tasks at the top of your Assigned to me should be things you currently need to action or update today. You can then keep on top of stuff you need to do right now. 💥
Prioritise and order your own to-do's that you're currently working on by simply dragging the tasks within this list to the order you wish to work on them!
Paused
Pausing gives you control over your workload and helps you manage the expectations of others.
Plan ahead by pausing any tasks that you don't have time or capacity to work on today until the next best day and time when you'll be free. 📆⏲
Once paused, you can safely forget about the task while you focus on your current tasks, until it's time for the paused task to automatically resume and remind you when you wanted it to.
Paused tasks are temporarily greyed out under the 'Later' section and are automatically ordered in date order with tasks due to resume soonest at the top.
Other participants will stay informed on whether you've paused/resumed a task so they can be assured of the status of your task at any point.
Read more about how to use The power of pause.
Archive
The 'Archive' represented by the filing box icon at the top of the 'Assigned to me' lets you look back over all the amazing things you've successfully accomplished! 🎉

These completed tasks are listed in date order with most recently completed at the top.
Participants can still comment on completed tasks and these can even be re-opened if necessary (by the original task creator).
Easily filter and view your tasks which have been tagged and organised into your own personal categories, plus those that are imminently due, which will appear at the top of this Assigned to me area alongside the number of active tasks related to each tag.
Keep working your way through your Assigned to me tasks, and you'll be winning! 🏆
Read more about the other key areas in GetBusy below: