Team collaboration and transparency within GetBusy is key! 🤝
You can organise and group your tasks and threads across your team with the 'Team projects' feature.
Team projects are where there are multiple tasks and notes across your team related to achieving an overall goal. Alternatively, a team project can essentially be used as a shared category/folder name, which any of your team members can see and use, to group tasks and notes under.
These will give you and your team better visibility of tasks and conversations, which may involve different team members and which you may or may not be a participant of, that are related to the same wider project.
All team project names are visible to all team members.
However, the specific threads that each team member sees under each team project will depend on whether they are a direct participant on a thread or if the thread has been set to 'Visible to team'.
To add tasks to a team project, simply add the team project name when creating or editing your task, under 'relates to'.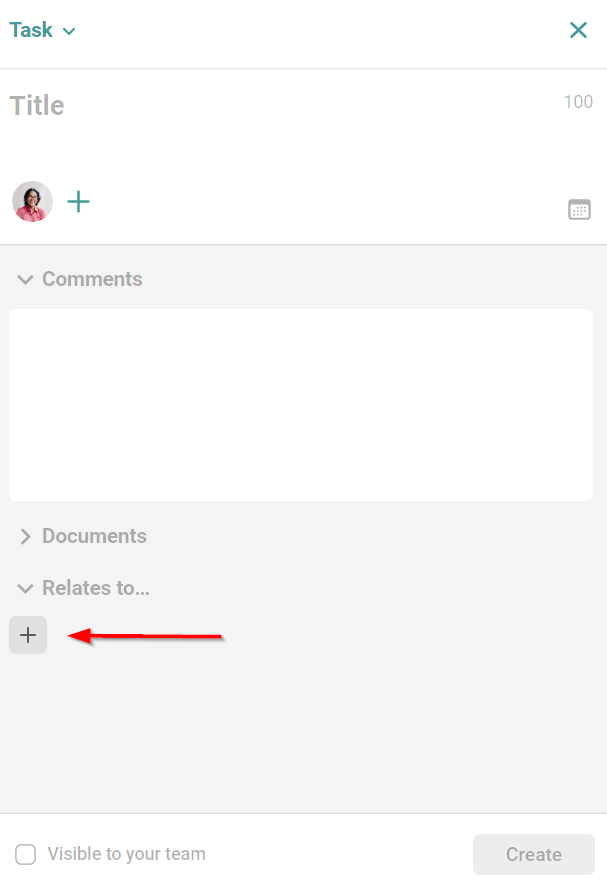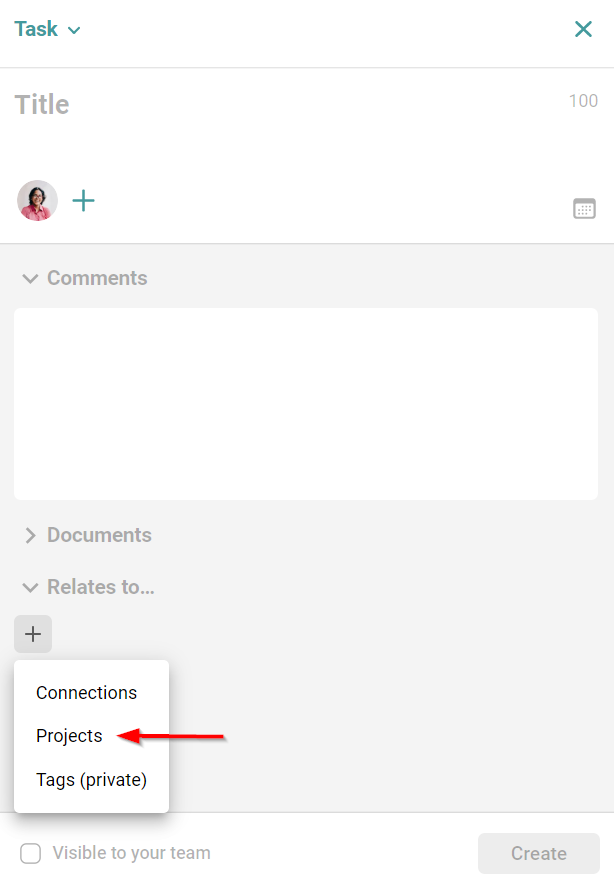 You can either create a new team project or select from a list of team projects that you or your team have already created.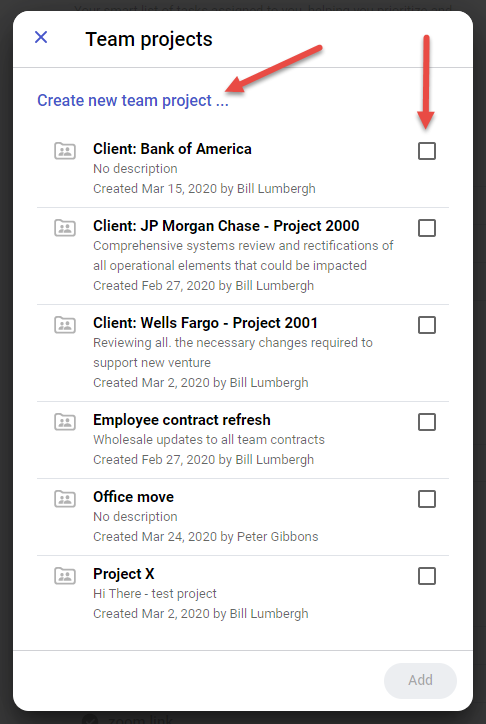 To then view team projects and their related tasks, go to the 'Projects' area where your team projects will be listed. Click on the team project that you wish to view.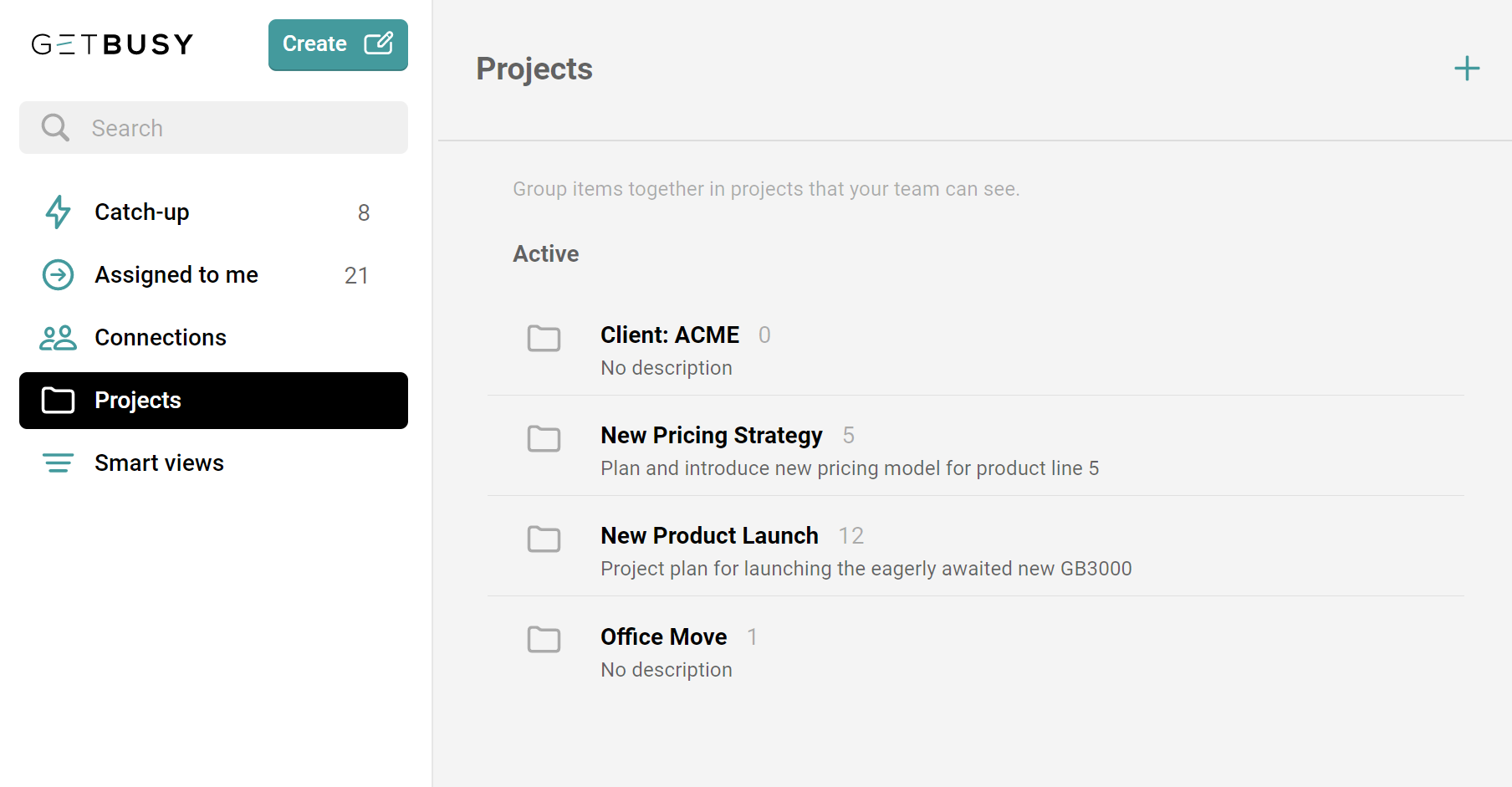 You can also create new Team projects directly from the 'Projects' area with the '+' button.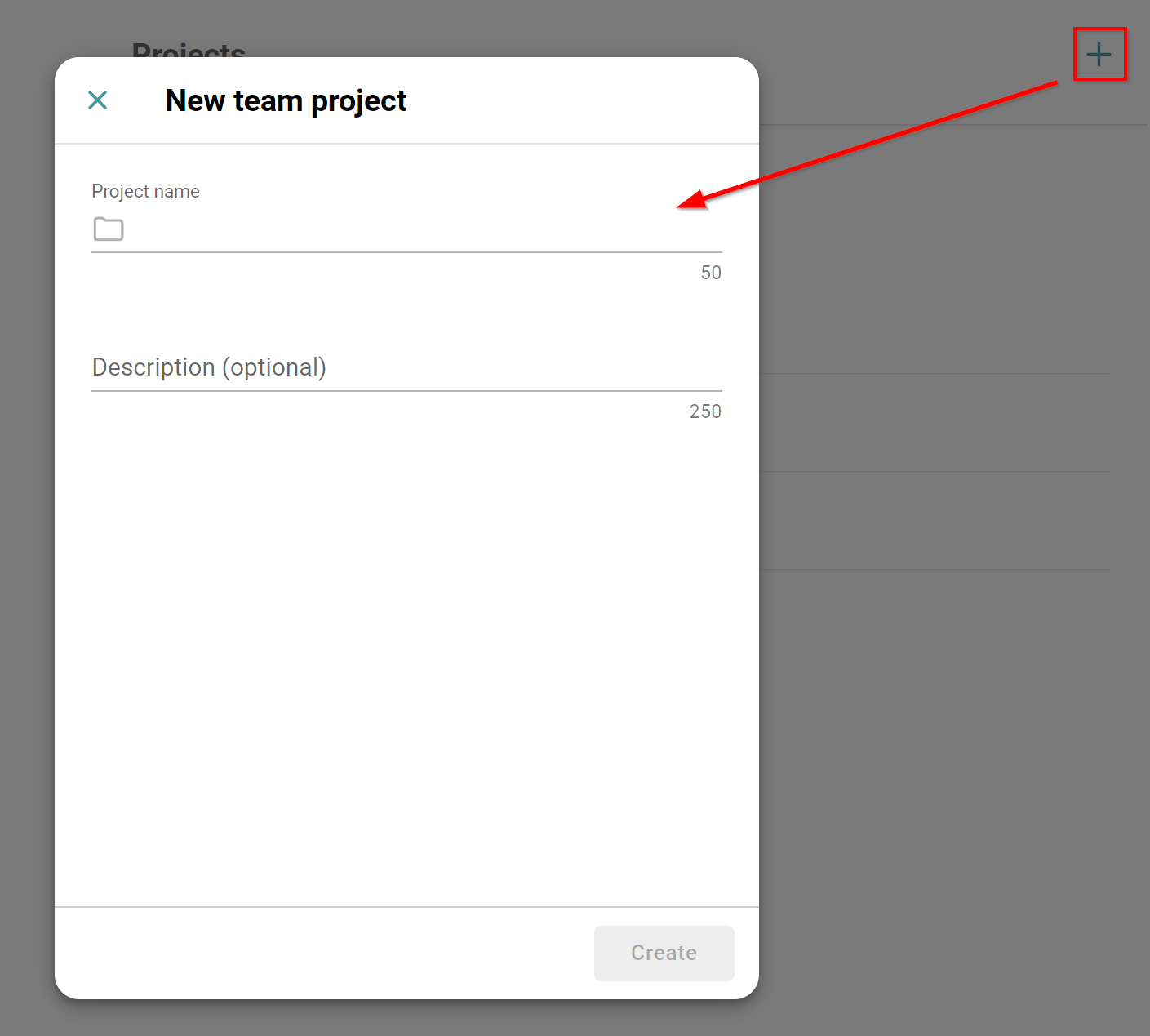 In the project view, you can create new tasks and notes directly for the project.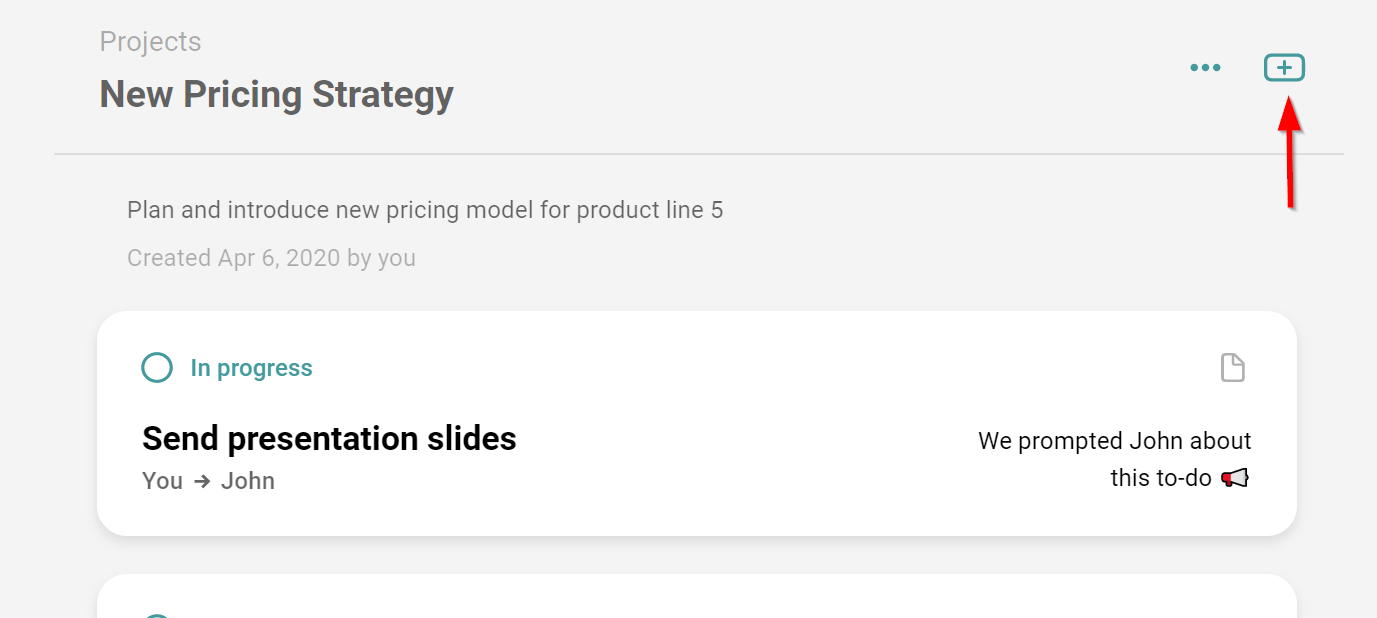 Team projects can be archived if completed or cancelled if no longer needed.

Any archived and cancelled projects will then move from your active list of team projects to a team projects archive, so you can refer back or reignite if you need to. 📂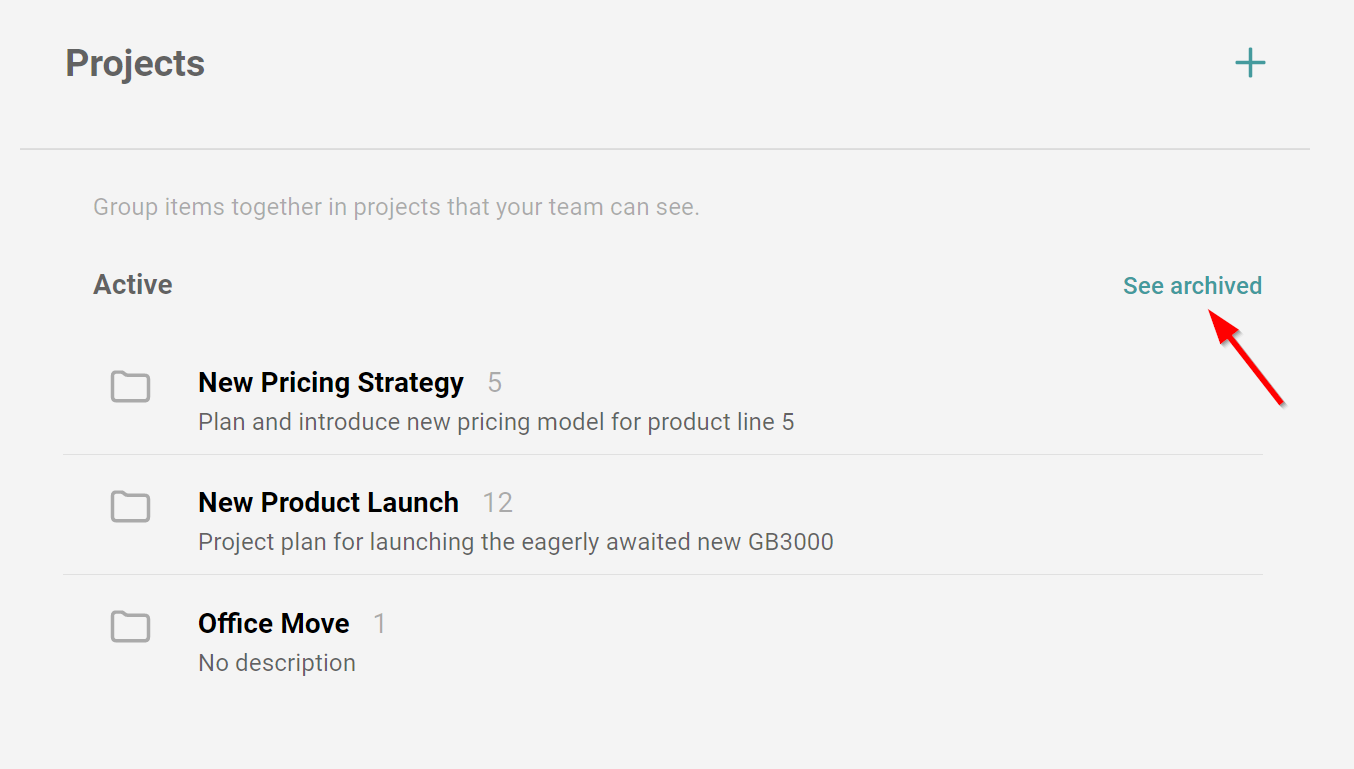 💪 POWER USER TIP 💪
If you don't want certain team members to see a particular team project name, you could:
1. Use a code name as your team project, whilst making sure 'Visibility to the team' is unselected on the threads under this, and only those that should be aware of these tasks are added as direct participants.
2. Add your true project name at the beginning of each of the task titles.
e.g. Thread title = "Merger: Arrange meeting to discuss options"
3. Use your own personal private tag, which is a category name that only you can see.
----
Team projects ultimately help your team stay accountable and organised, whilst improving communication and trust.
A productive and collaborative team is a happy team! 😊
Find out more about:
Read more about Teams below: