The Team Owner can invite colleagues to share your GetBusy account.
As a team, you'll be able to:
Share a directory of contacts
Have greater visibility of activity across the team to enhance teamwork and communication
Work with shared team projects, templates and tags
To add colleagues to your team, navigate to Settings in the web or desktop app, and select Team.
❗ Team members will need to be invited to the GetBusy team by the Team Owner before they sign up - otherwise they will not automatically be linked with the team.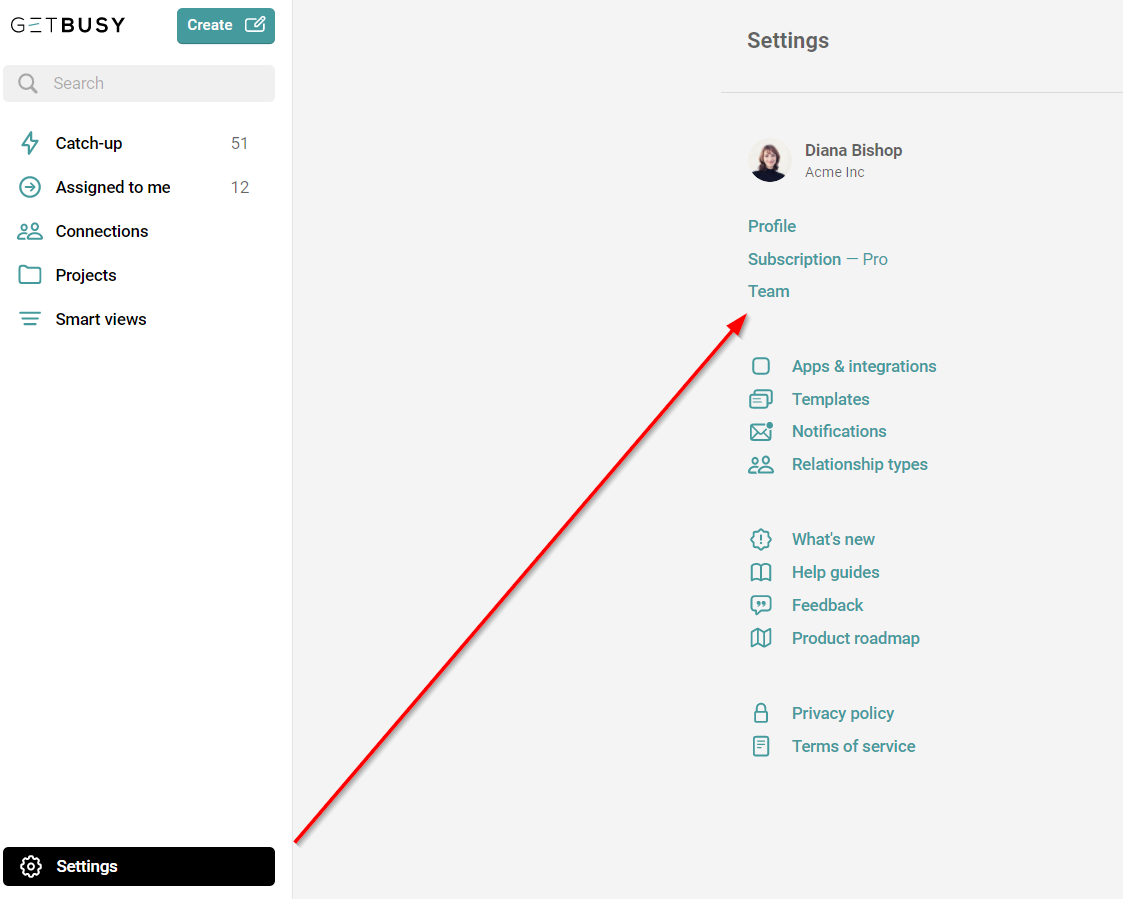 Select

and enter the email address of a colleague. They will be sent an email invitation containing a secure link that will guide them through creating their GetBusy account and joining your team.

📱 If using the GetBusy mobile app, the Team Owner can add team members by going to 'Settings' > 'Team' > 'Invite'.
Once they have been invited, team members will need to sign up to GetBusy with the specific email address that was invited, and they will then see that they are part of the team.
---
🚨 Team Owners should contact the GetBusy Support Team at help@getbusy.com if for any reason you either:
invite a team member by mistake
need to remove someone from your GetBusy team
need to change someone from a team member to a non-team connection
Please specify the email address of the person in question when contacting support.
---
Read on: