Workiro understands the importance of knowing what's happened, is happening, and needs to happen when looking after and building strong relationships with clients, and in order to work successfully as a team. Everyone needs to be on the same page when it matters, without having to ask. Team visibility eradicates the communication black box that gets created by traditional tools like email and chat.
In this guide...
Team visibility for thread templates
Setting team visibility
Team visibility provides a simple way to control who can view the activity, documents and templates within your Workiro team.
You can control whether a thread or document is visible to the rest of your team when creating or editing it.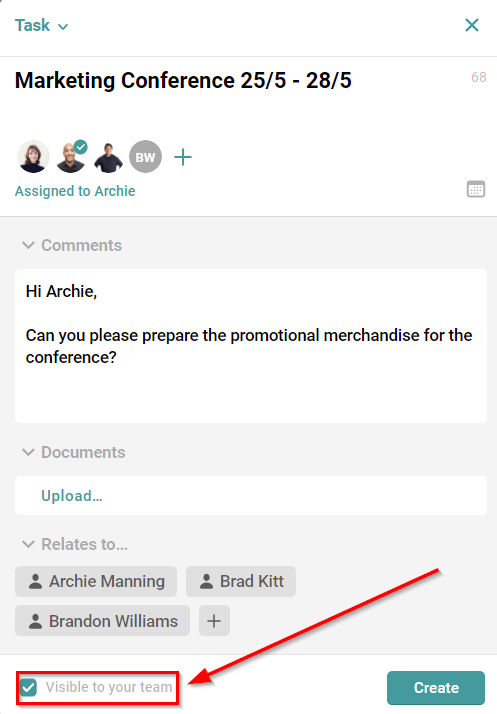 If a thread or document has team visibility enabled, then anyone within the team can view it.
If team visibility is not enabled, only the direct participants can view it.
Only the direct participants on a thread will receive notifications about it. With the thread set to visible, team members will, however, be able to go and see what's happening, if they need to.
Think of it like a magic email 'bcc' that doesn't create unnecessary noise - information is there when you need it, not when you don't.
Viewing team visible threads
You can view threads set as 'Visible to team' by navigating to...
1. Individual Connections/Organisations
Find and select a Connection to view
Switch the toggle from 'Me' view to 'Team' view.
The 'Me' view will only display threads and documents that directly involve you as a participant, whilst the 'Team' view will allow you to also see what else is going on that is related to that Connection that others in the team have allowed you to see.
Participants will be listed under each thread name so it's clear who is directly involved.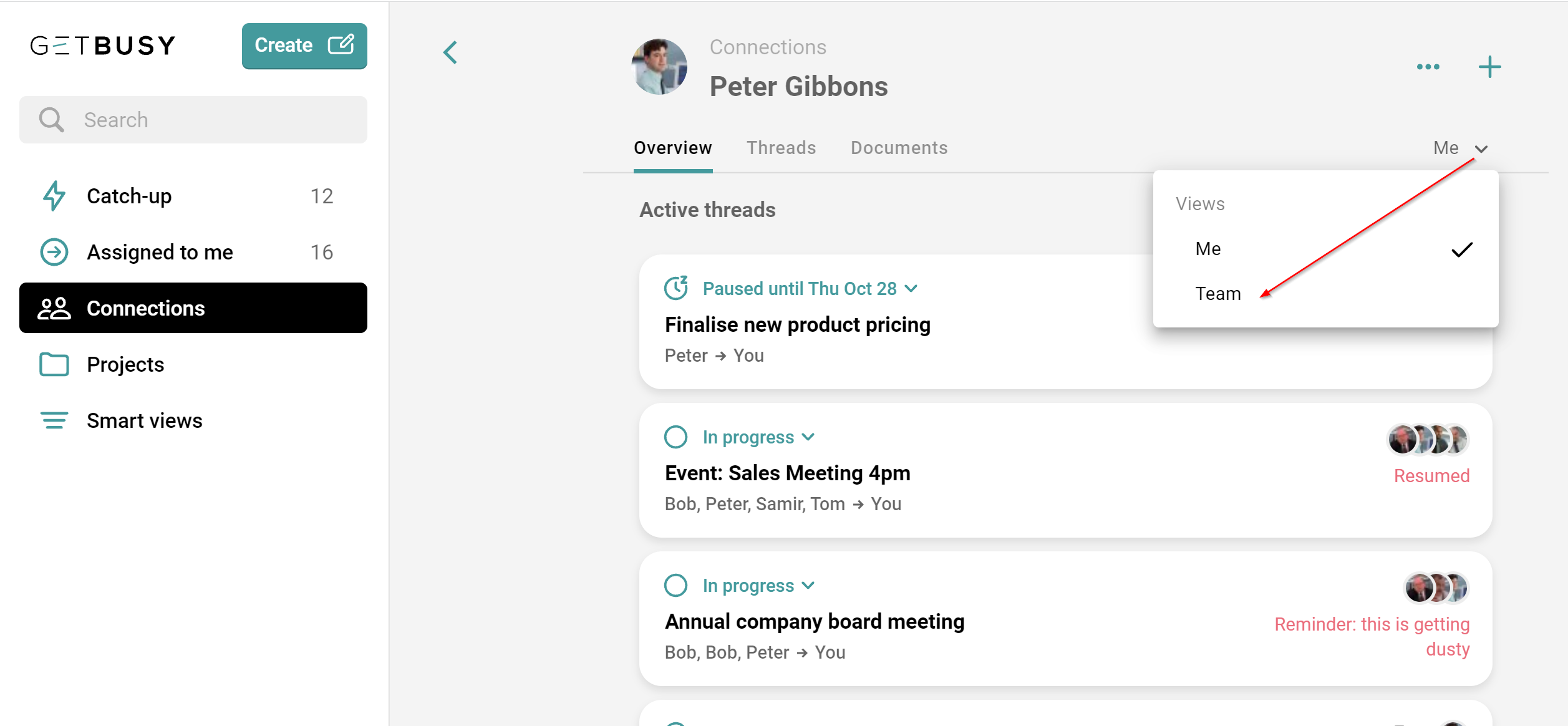 2. The Projects view
So you can see what other team members might be working on towards each project.
Joining team visible threads
If you are not currently participating on a team visible thread you can choose to join it.
Default visibility
Whilst team members can control visibility on each thread or document they work with it can be helpful to setup default behaviours. Head over to settings / team to configure your default team visibility.

By default, team visibility is 'Off', on threads that include external connections, such as clients. These threads are visible only to team members participating on the thread, unless they decide to share it with the team. Likewise, threads exclusively between team members have visibility set to 'Off' by default. These defaults can easily be flipped 'On' depending on your approach.
Team visibility for documents
When files are uploaded and stored against Organization and Individual connection records in your Connections area, they can be set to 'Visible to team' if you wish, otherwise the file will remain private and visible only to you as the uploader i.e. for your reference only.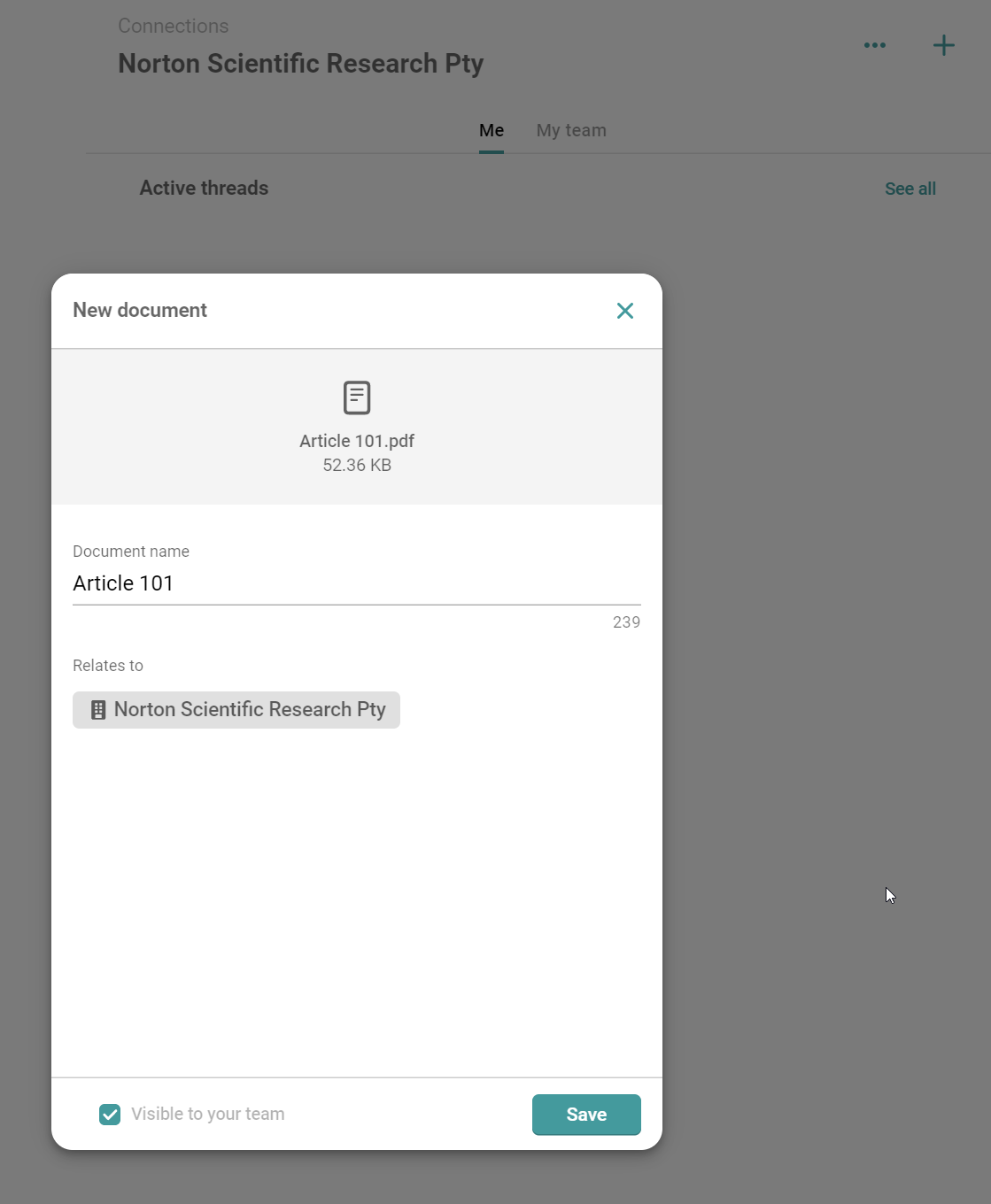 You can however send/share documents directly with specific people for them to view by creating a thread with the file and adding participants.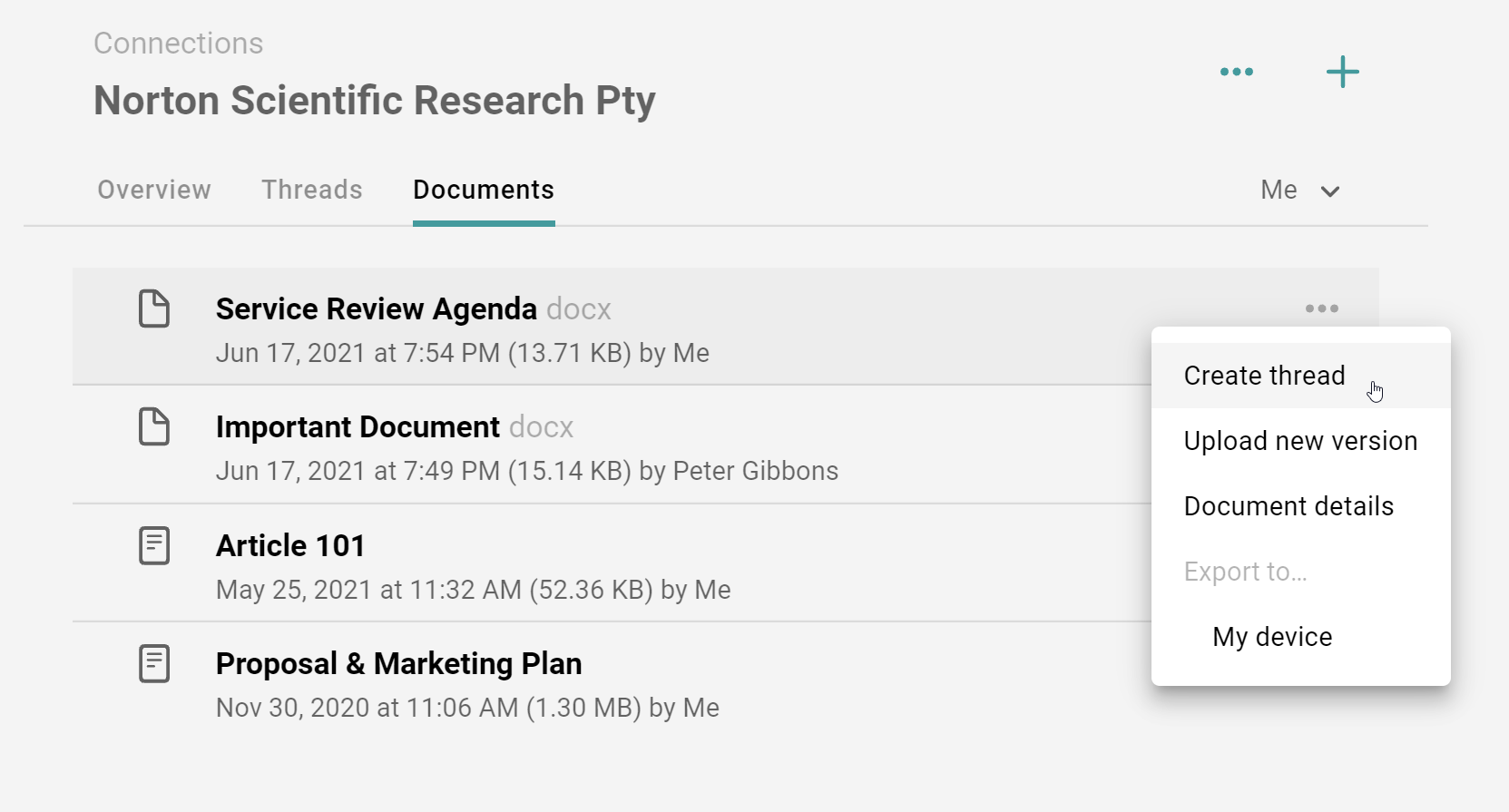 Team visibility for thread templates
You can create templates to not only save you from having to create similar tasks from scratch every time, but also to help ensure consistent and accurate processes - and this is not only for yourself, but also across the team.
Templates can simply be shared with the rest of the team for them to view and be able to use if they need to.
This can be set when creating and naming, or when editing (go to 'Rename') a template.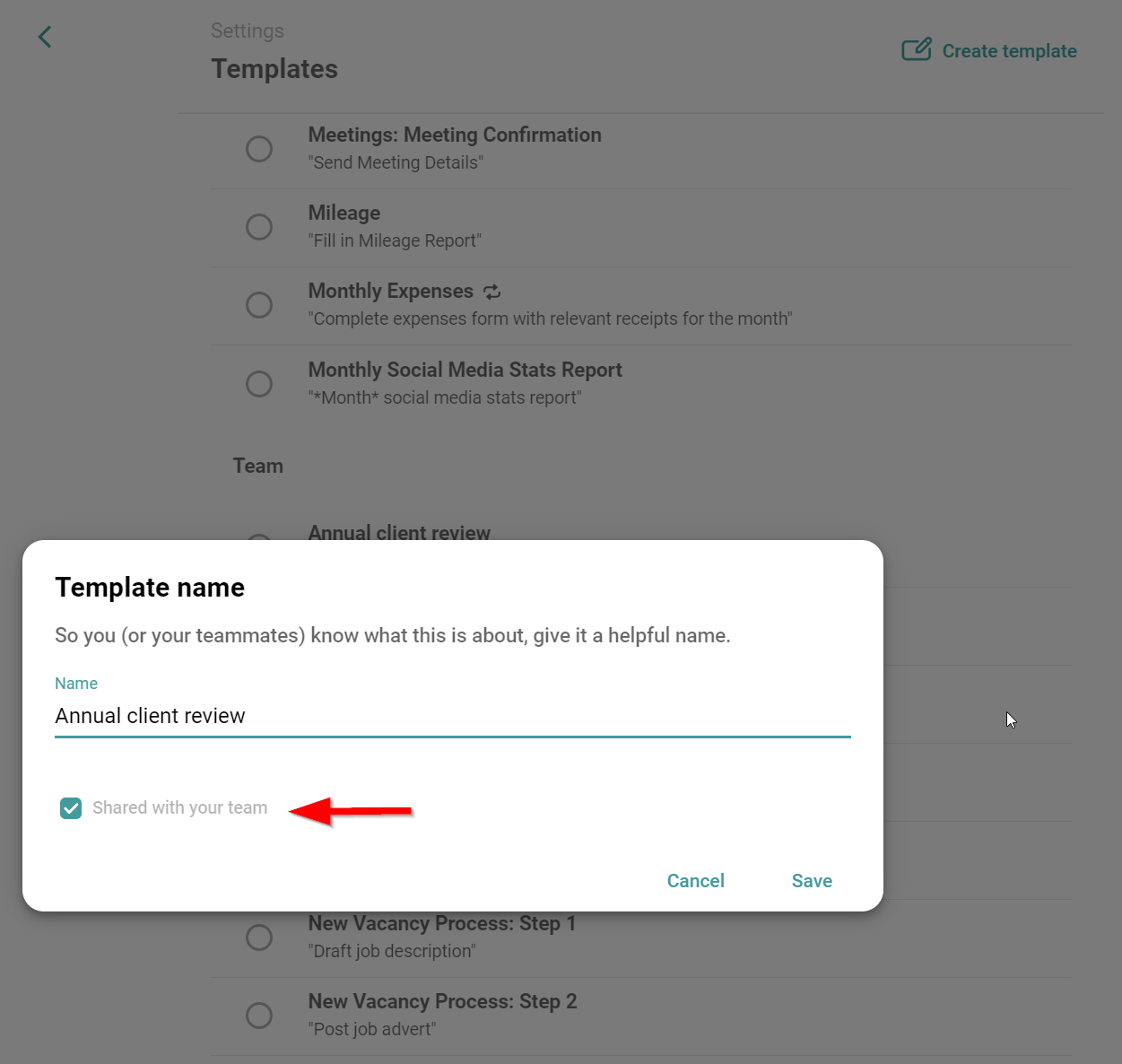 ---
With greater visibility and transparency across the team in Workiro, you'll see more efficiencies, identify opportunities, as well as improve communication and working relationships internally and externally.
Find out more about: