Your Connections area not only includes your own contacts, organisations you work with and team members, but also acts as a central team directory.
It contains all of the contacts and organisations added by you or by any of your team members, so a contact email address only ever needs to be added to GetBusy once and it's available to the whole team.
It also automatically displays any contacts that have sent you or your team a GetBusy task or note.
This makes your Connections area a centralised place shared by everyone in the team, making it easier to stay connected with clients, suppliers and other contacts that any of your team are working with.
Your team directory is split into 'Recent' and 'Directory' represented by the tabs.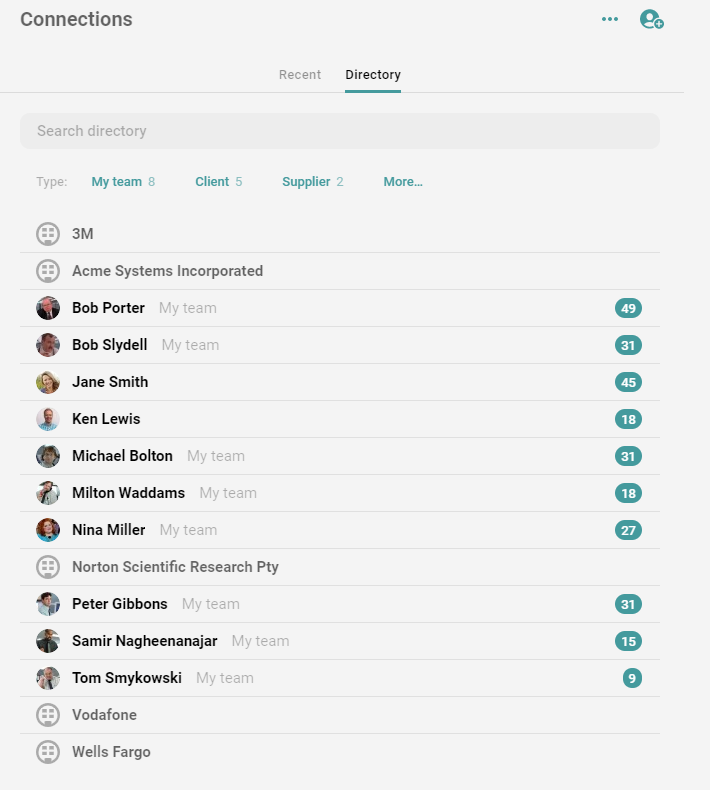 Connections can be searched easily using the search bar at the top of your connections list, and can also be organised and filtered based on your type of relationship to help you focus on who you want to see.
If you do not wish to see certain connections displayed in your list, you can hide connections from view.
See how to add a connection or a team member.