Your Connections list not only includes your own contacts, organisations you work with and team members, but also acts as a team directory.
It contains all of the contacts and organisations added by you and any of your team members, so a contact email address only ever needs to be added to GetBusy once and it's available to the whole team.
This makes your Connections area a centralised place shared by everyone in the team, making it easier to stay connected with clients, suppliers and other contacts that any of your team are working with.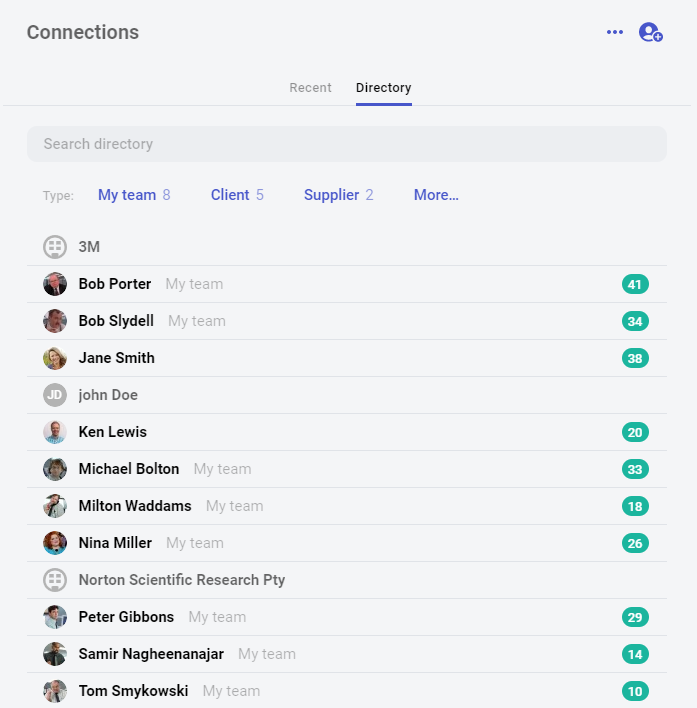 If you do not wish to see certain connections displayed in your list, you can hide connections from view.